—
Feed view of most recent case studies, work, quotes, tweets and more.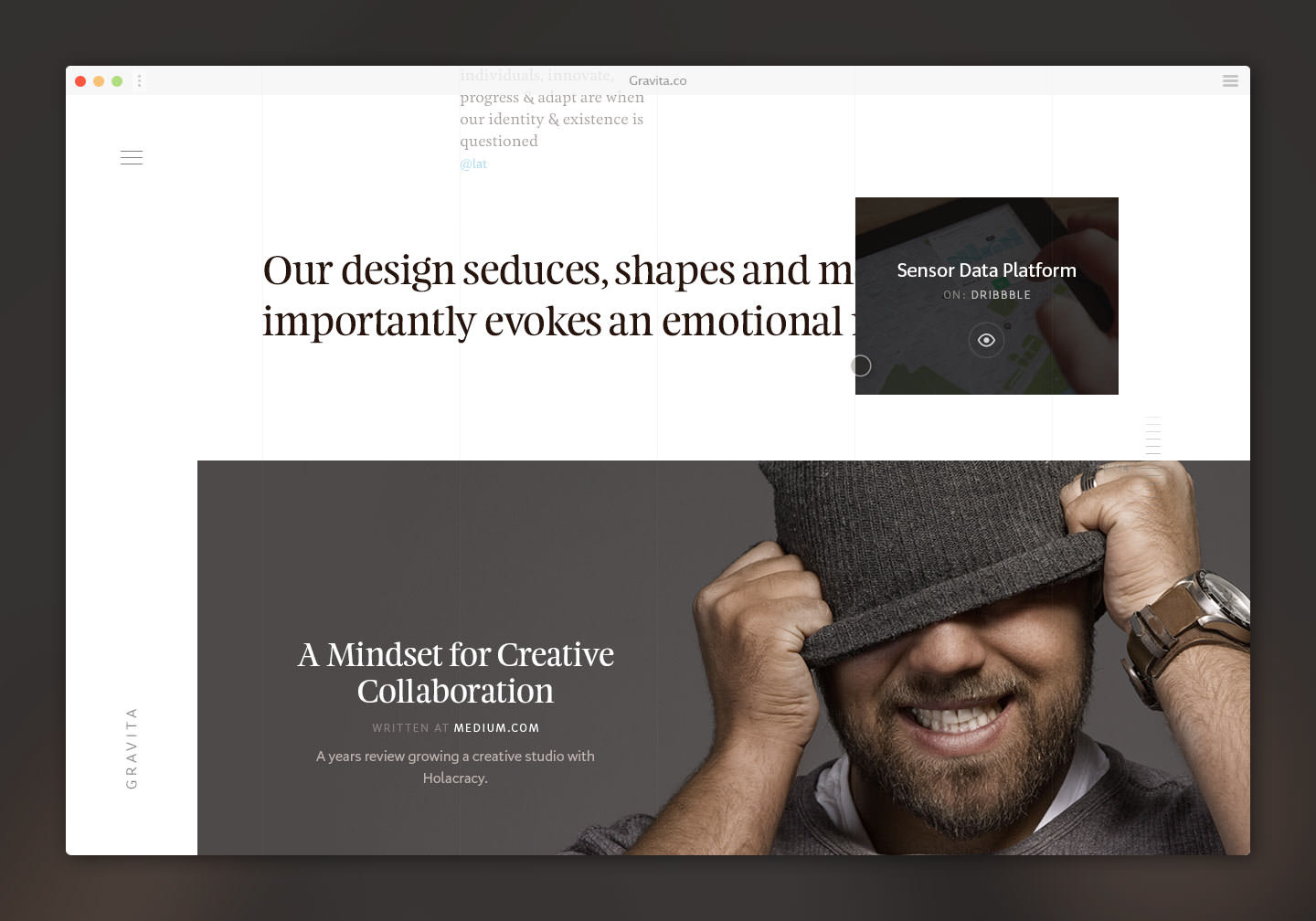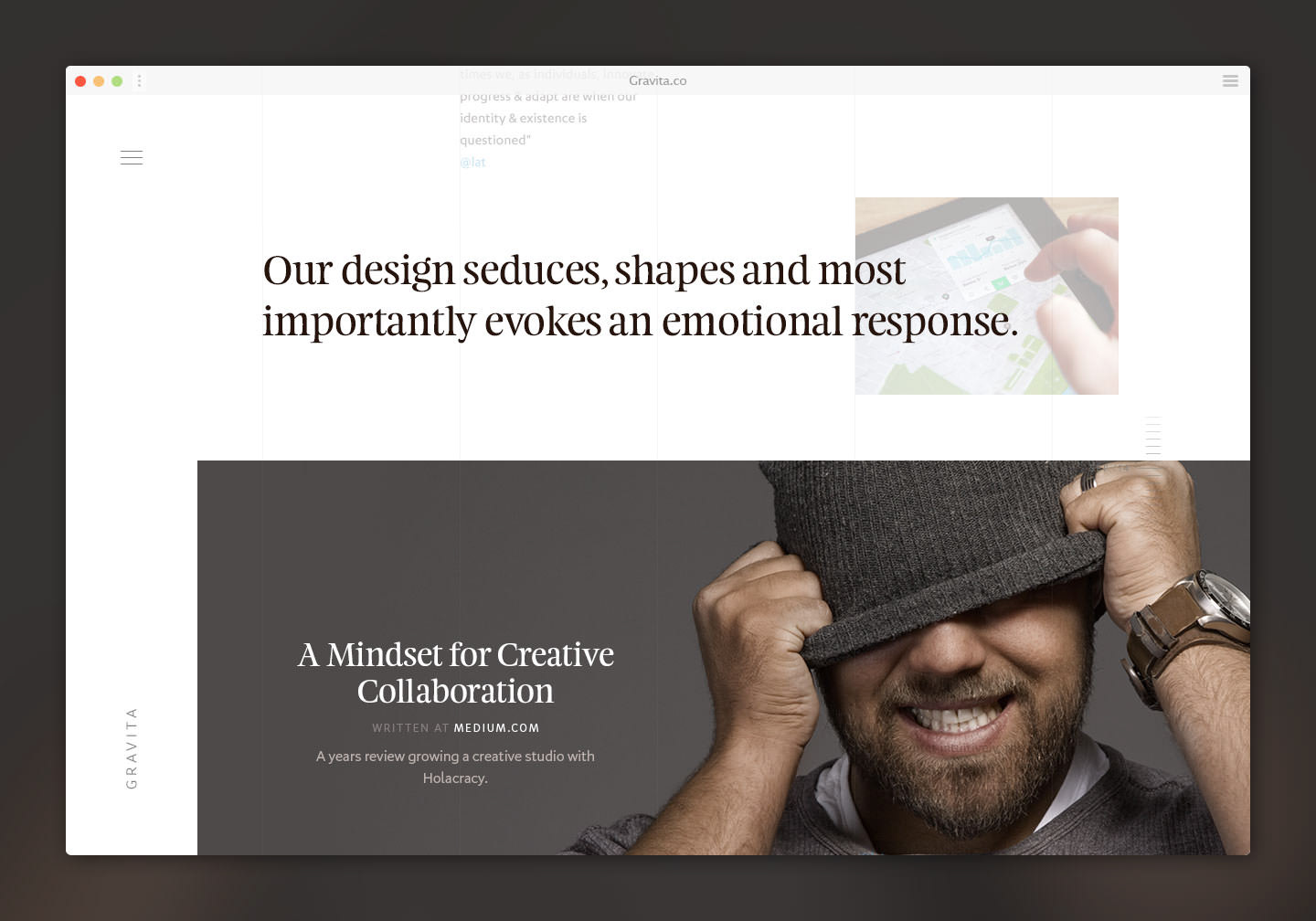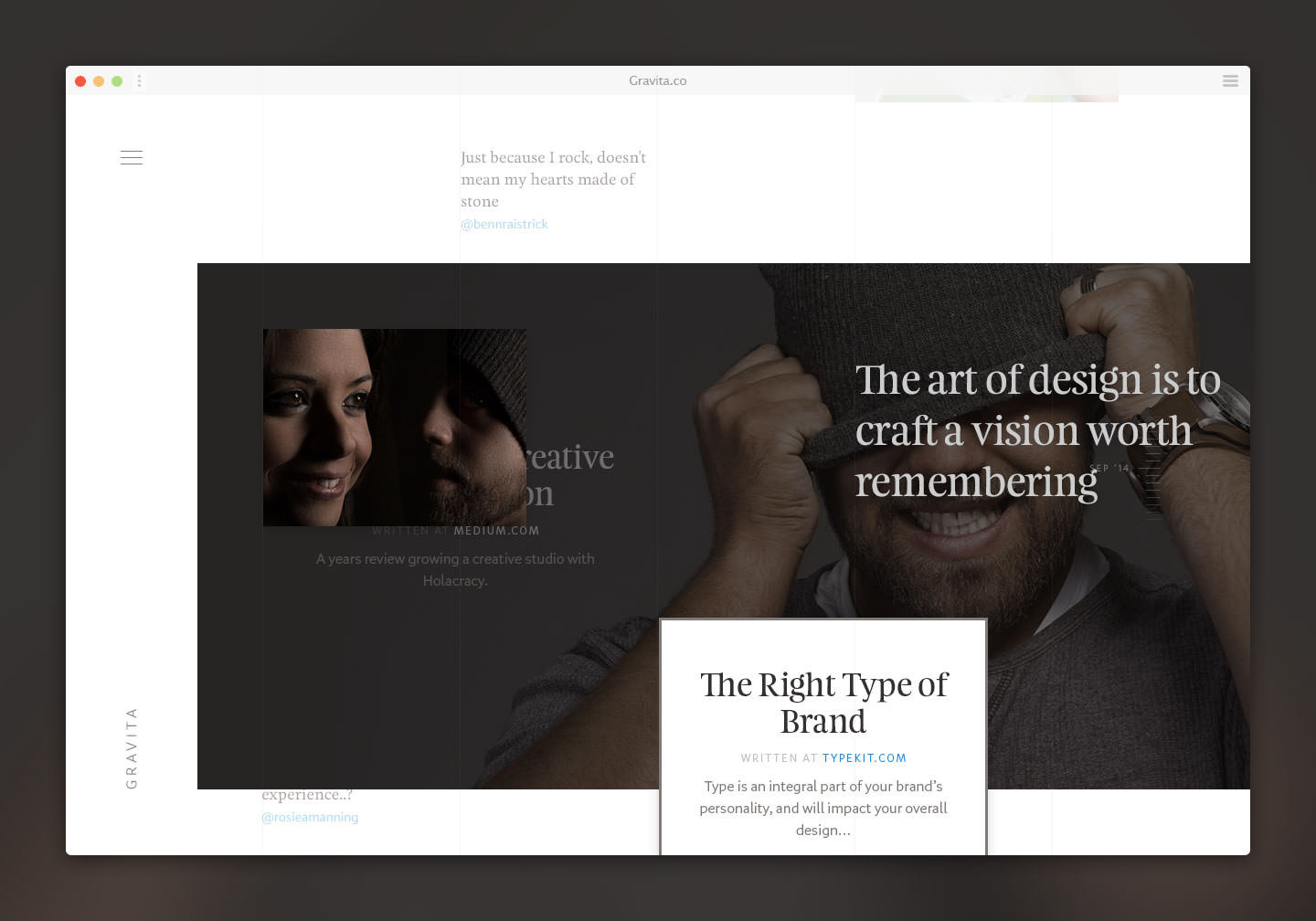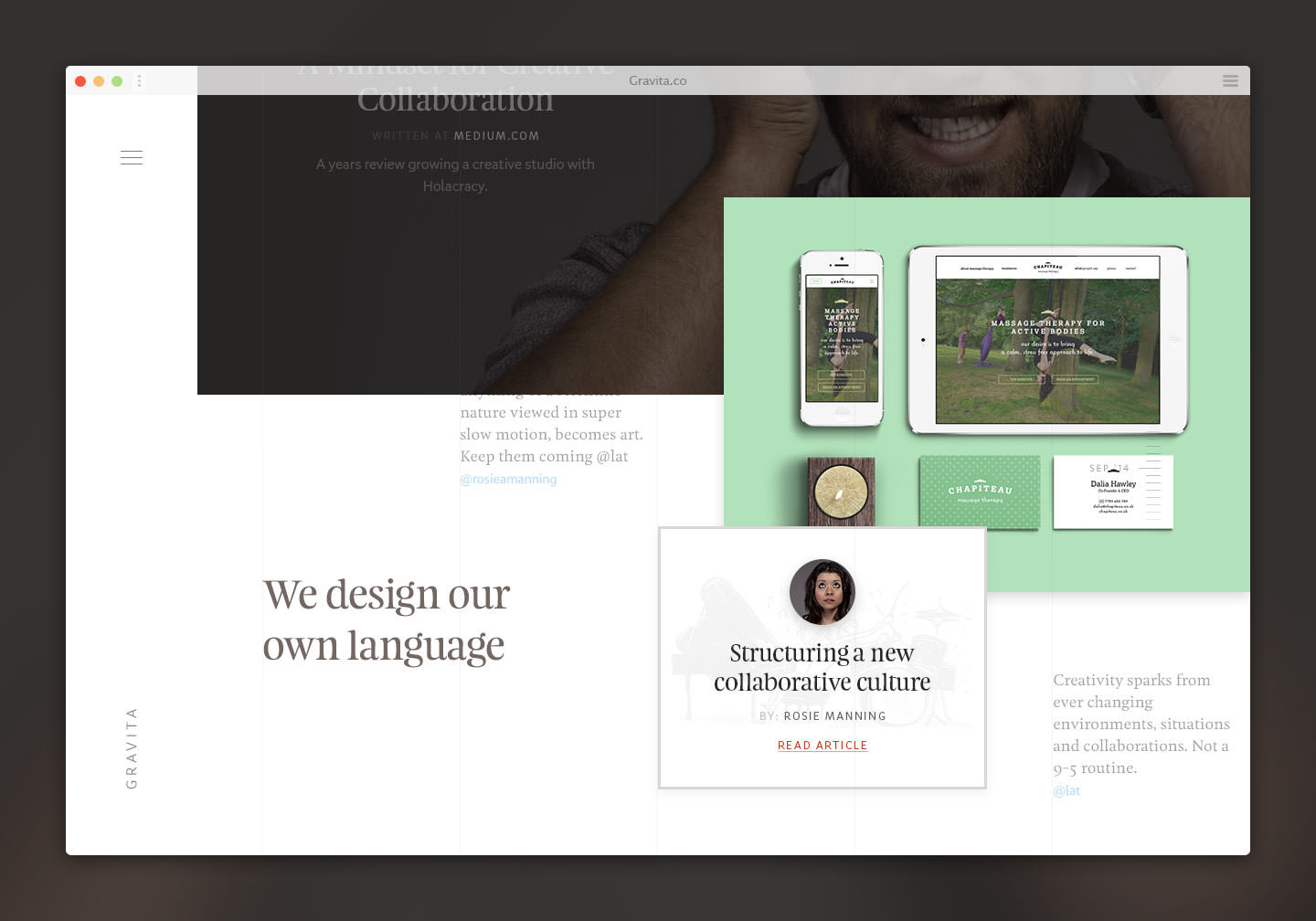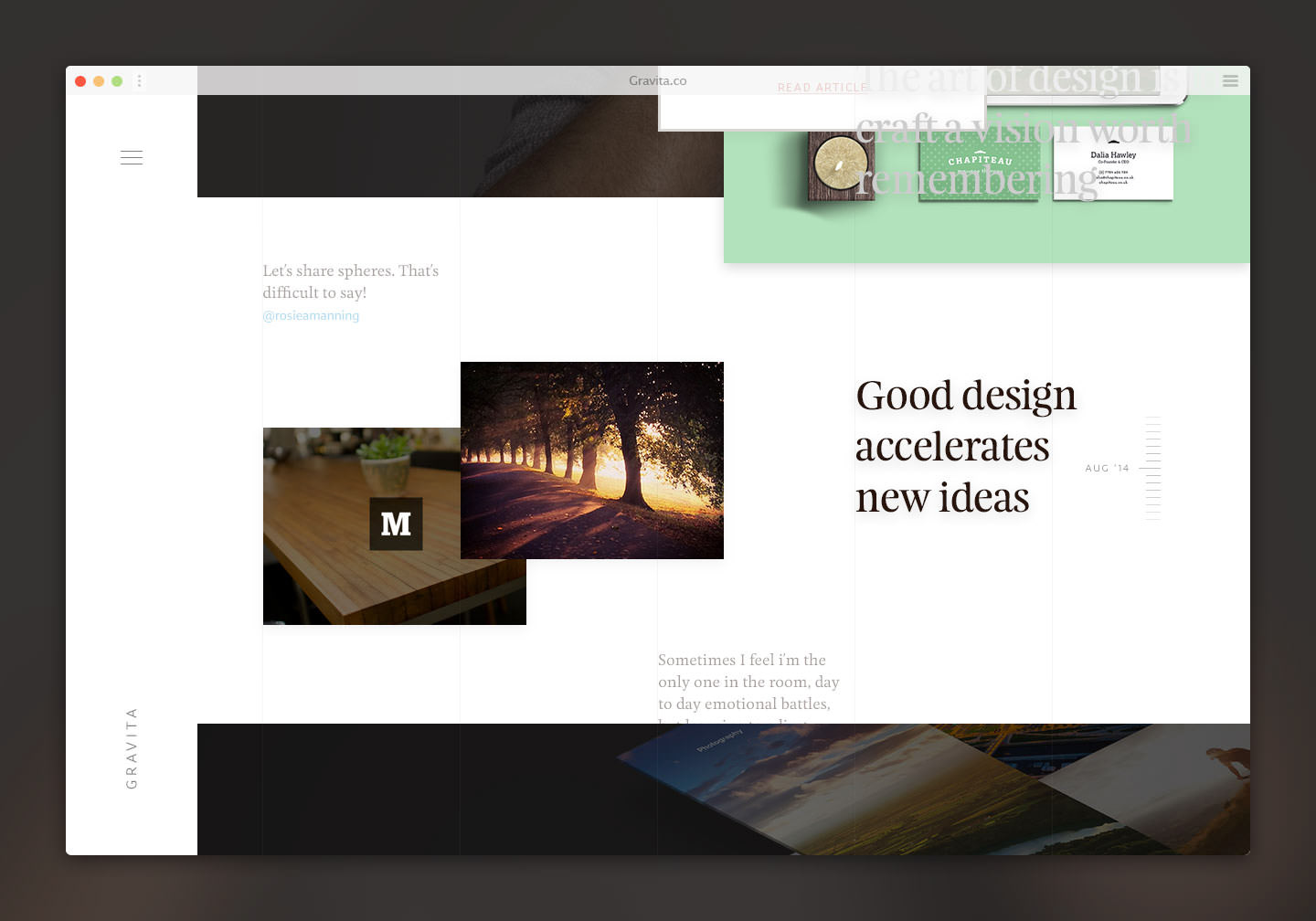 Listing the most recent case studies and links to work on our collective social channels.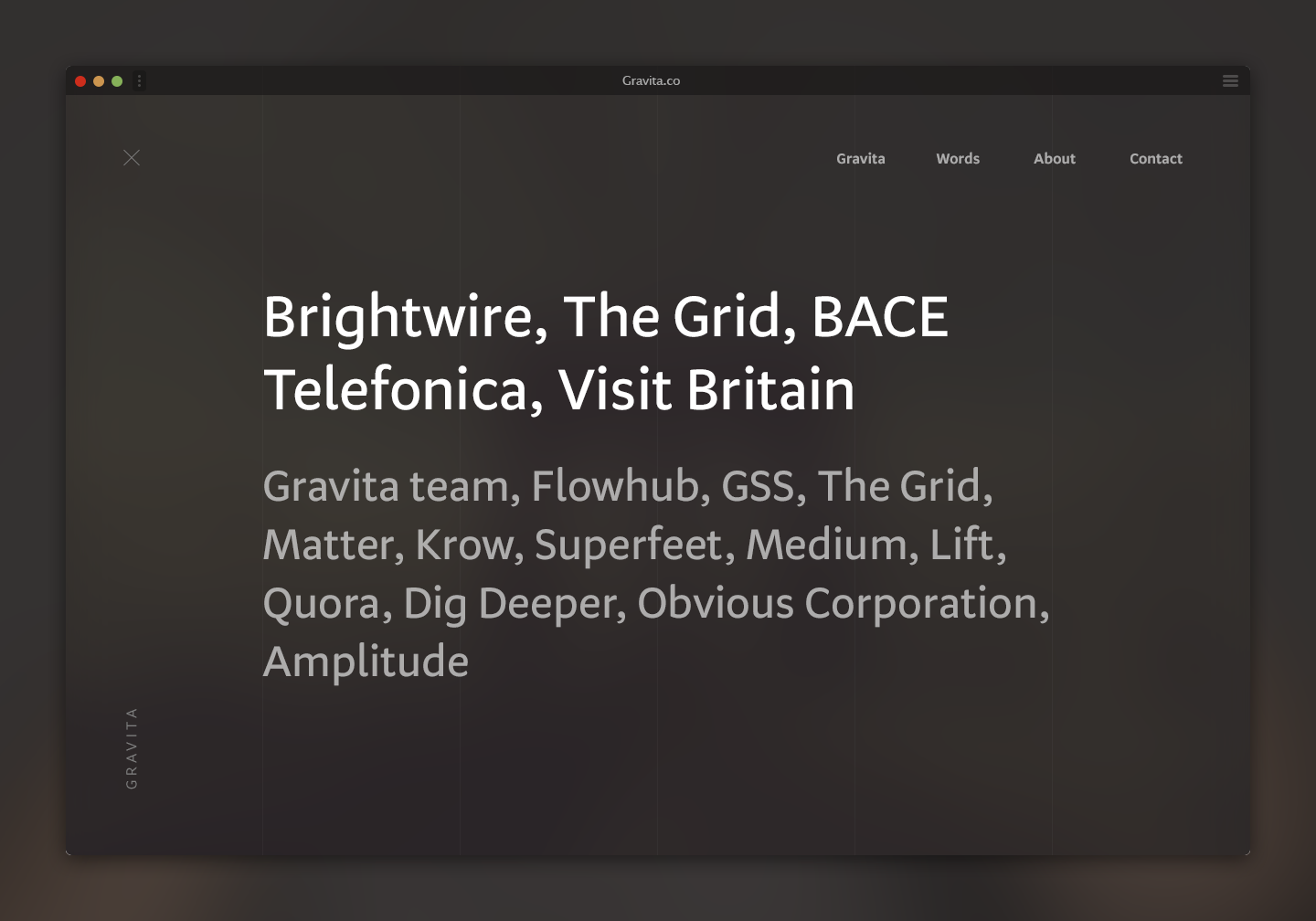 An introduction to Gravita, our philosophy and insights into practising Holacracy.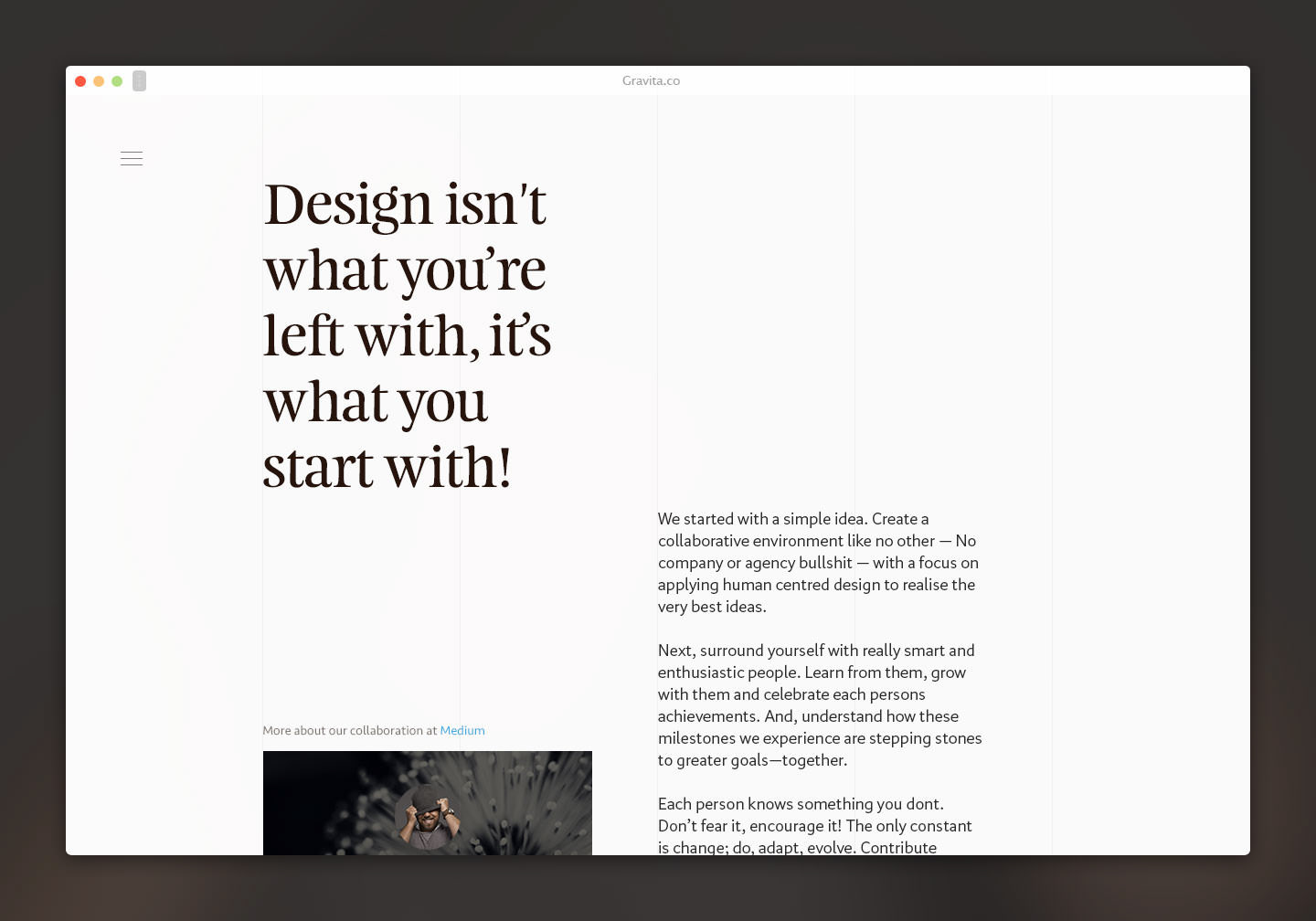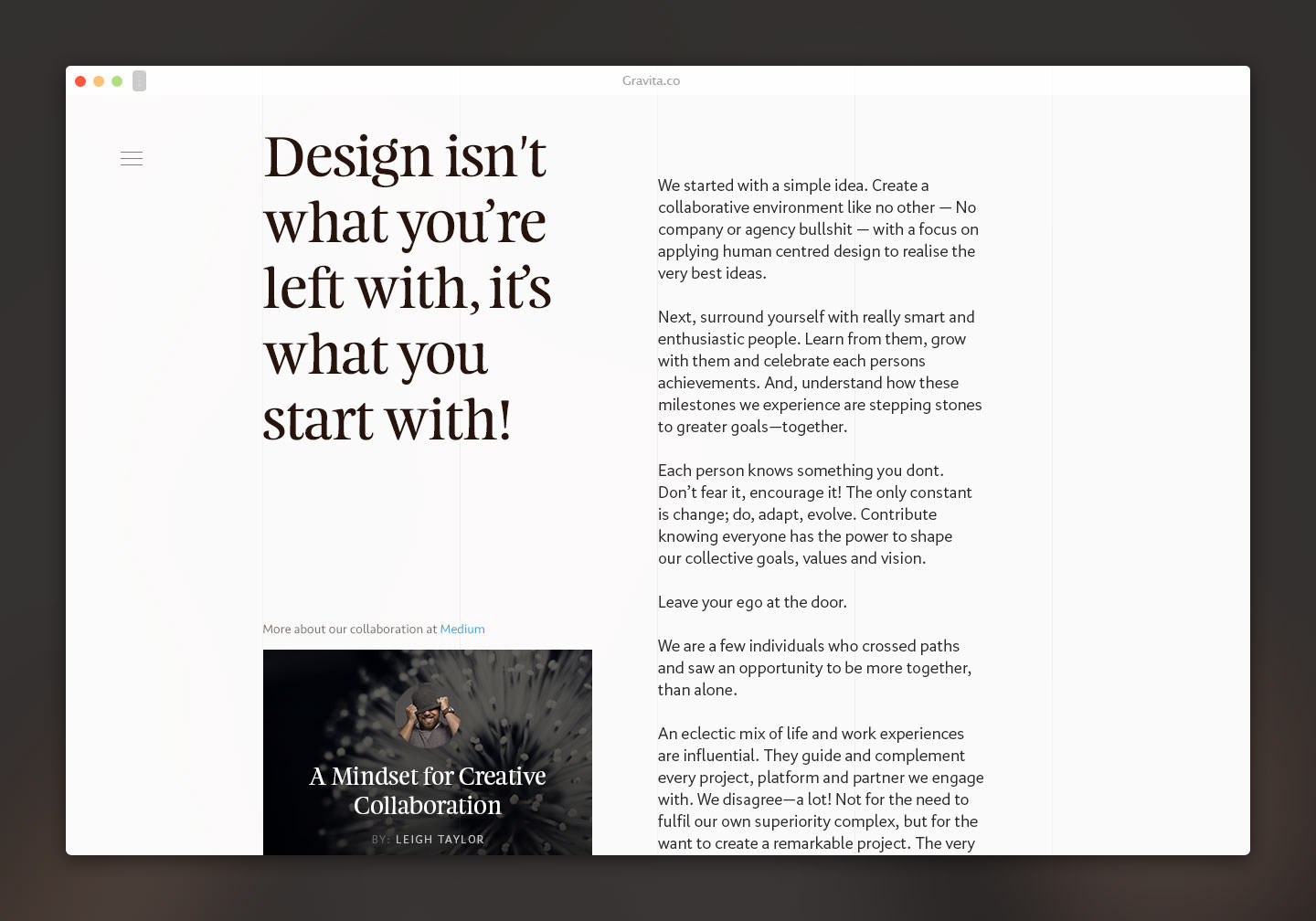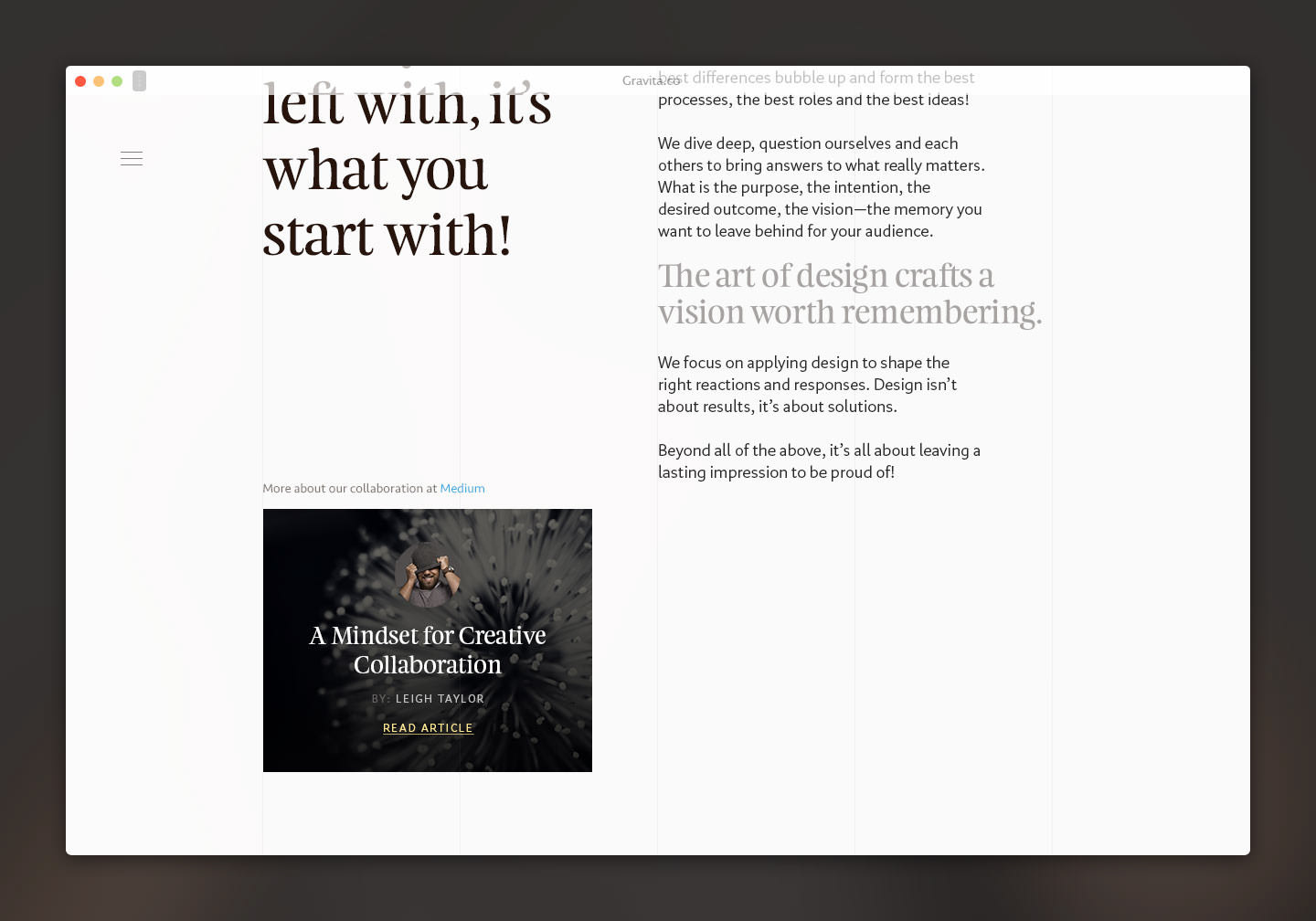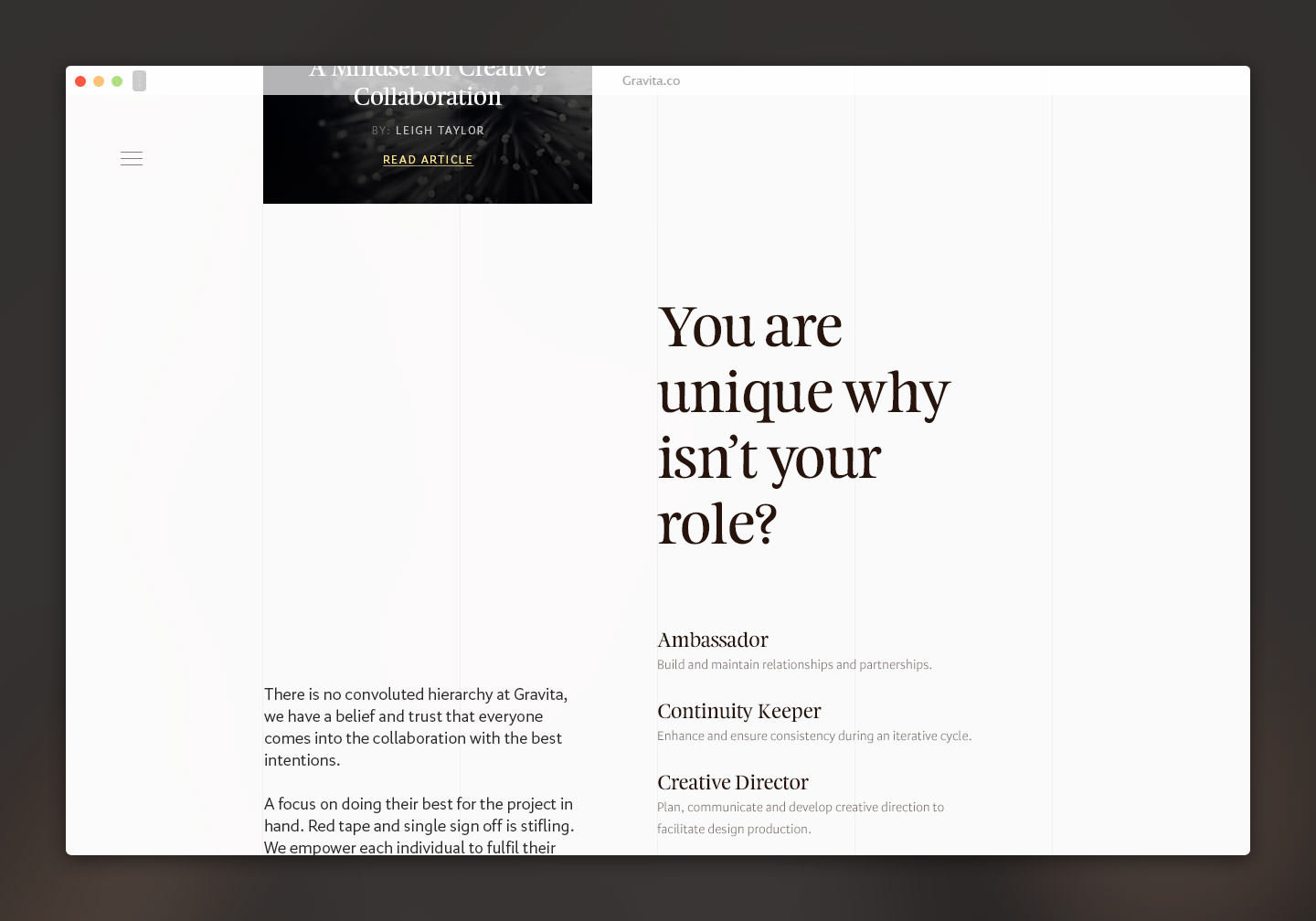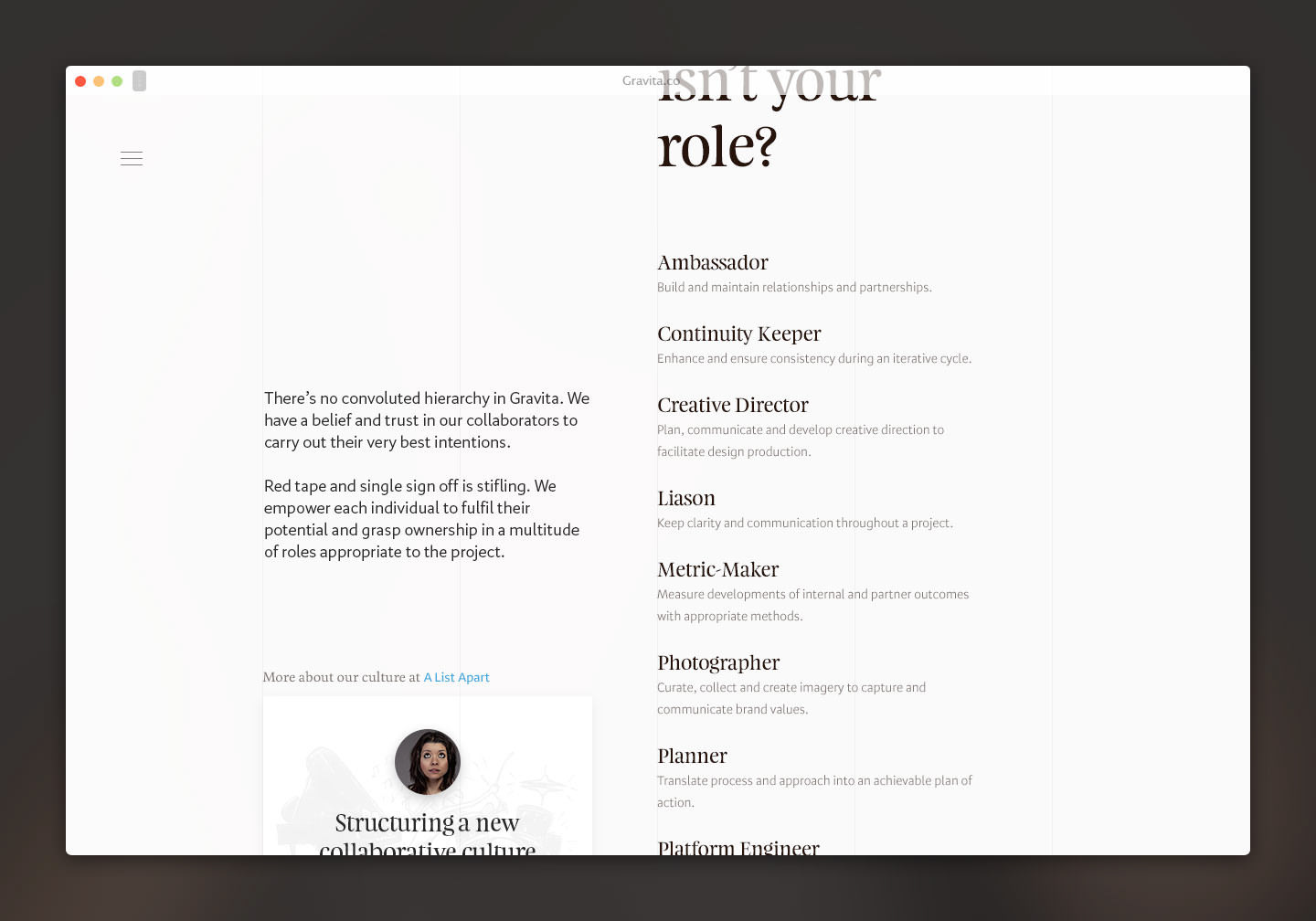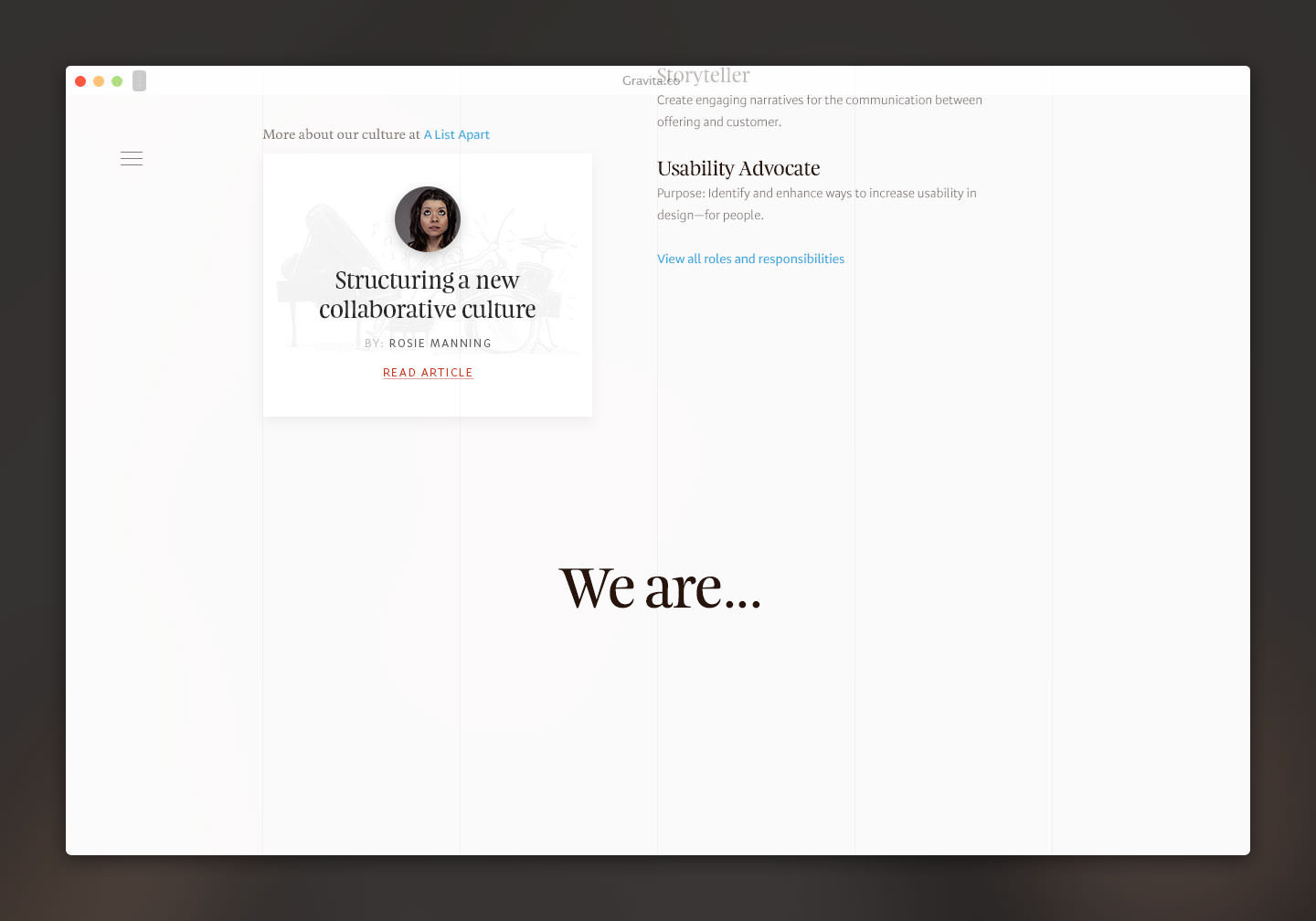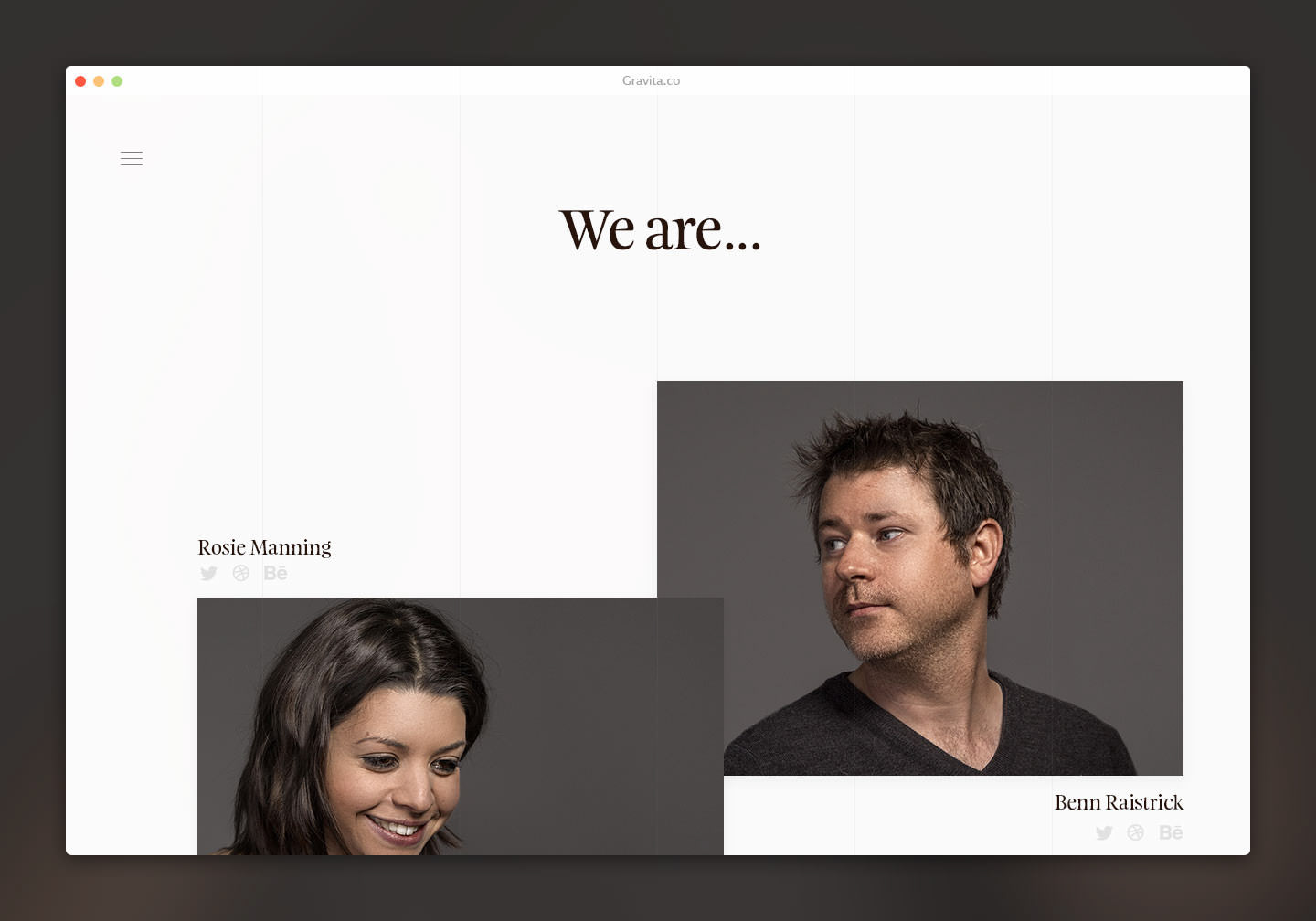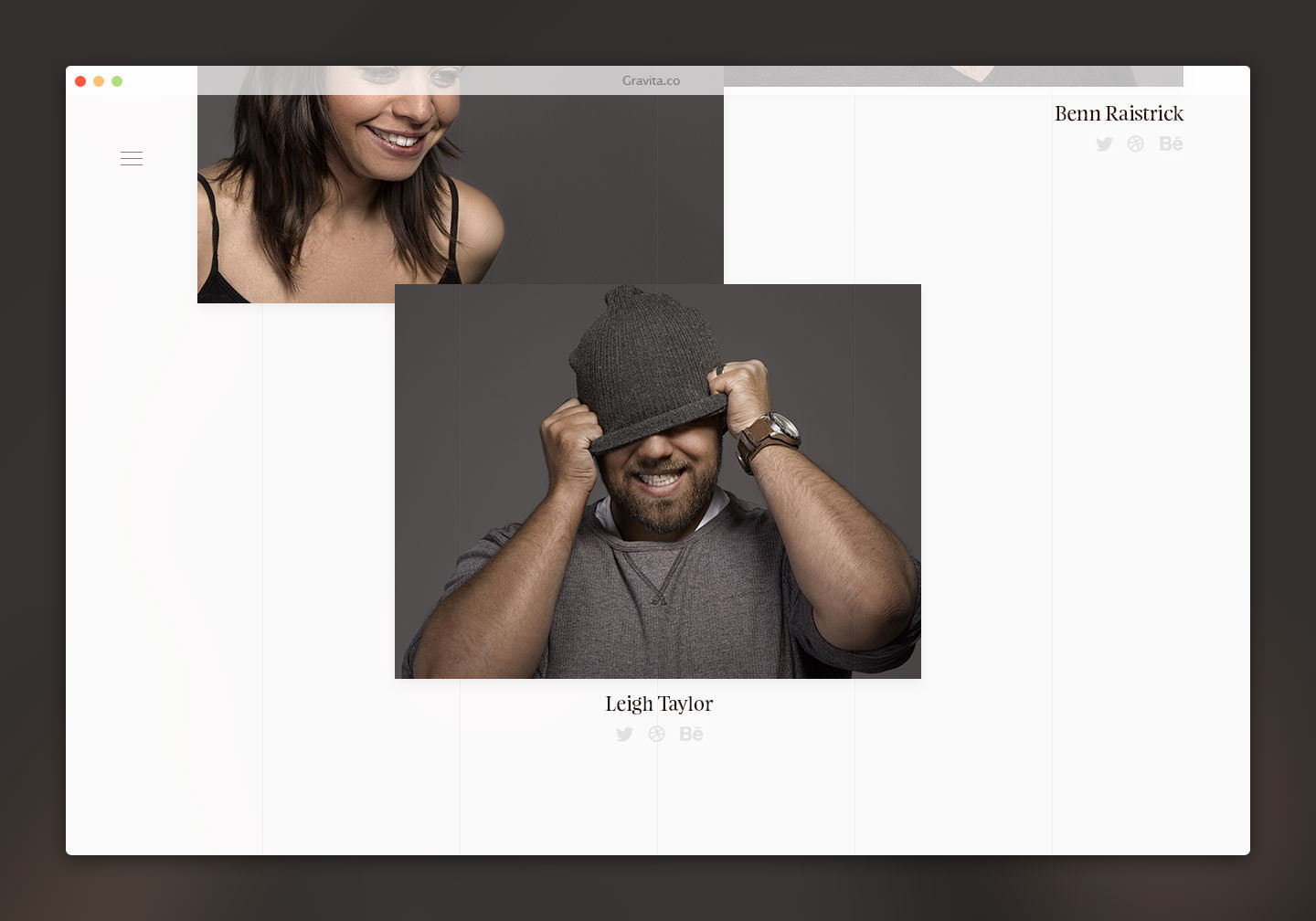 An example of a photography showcase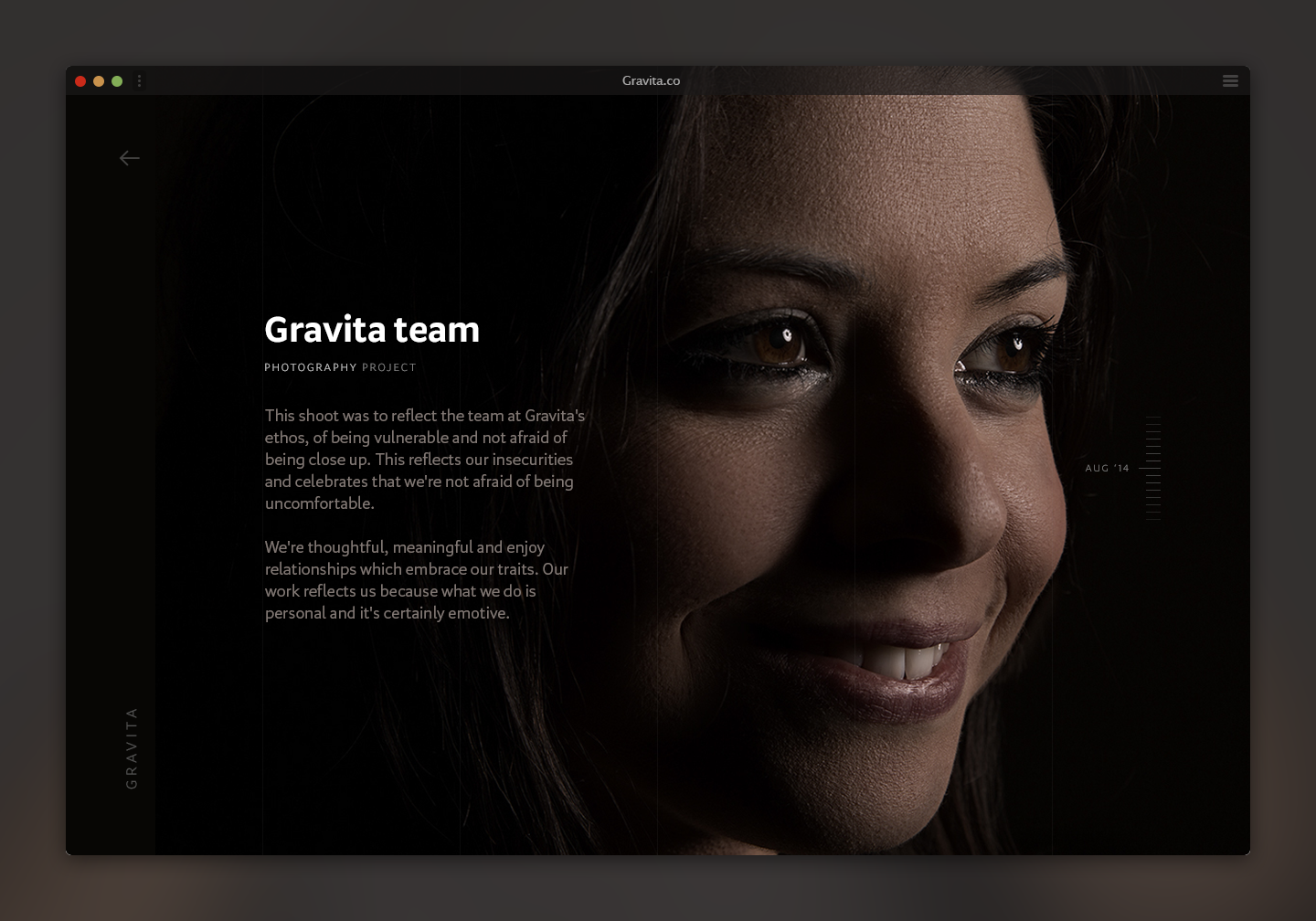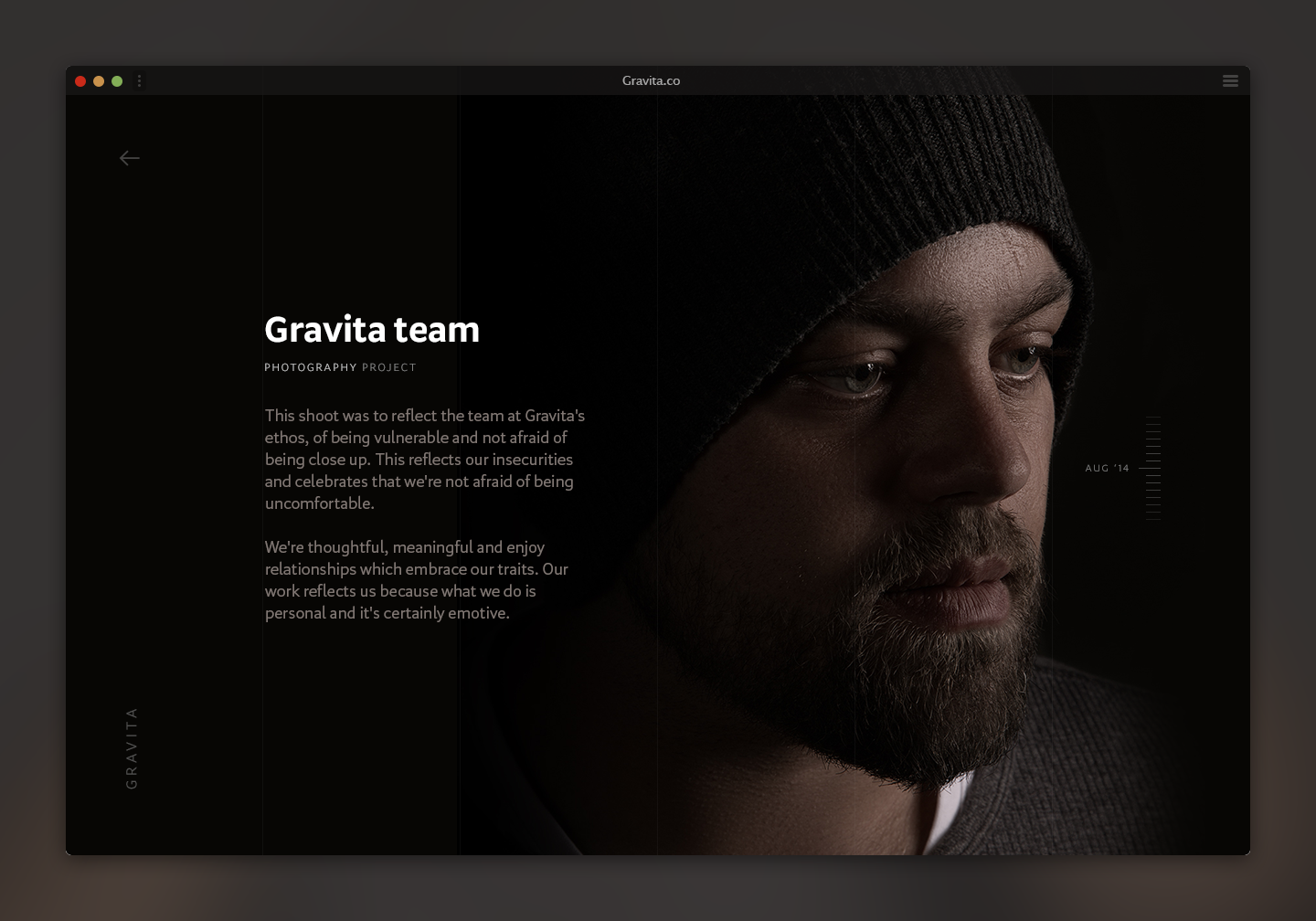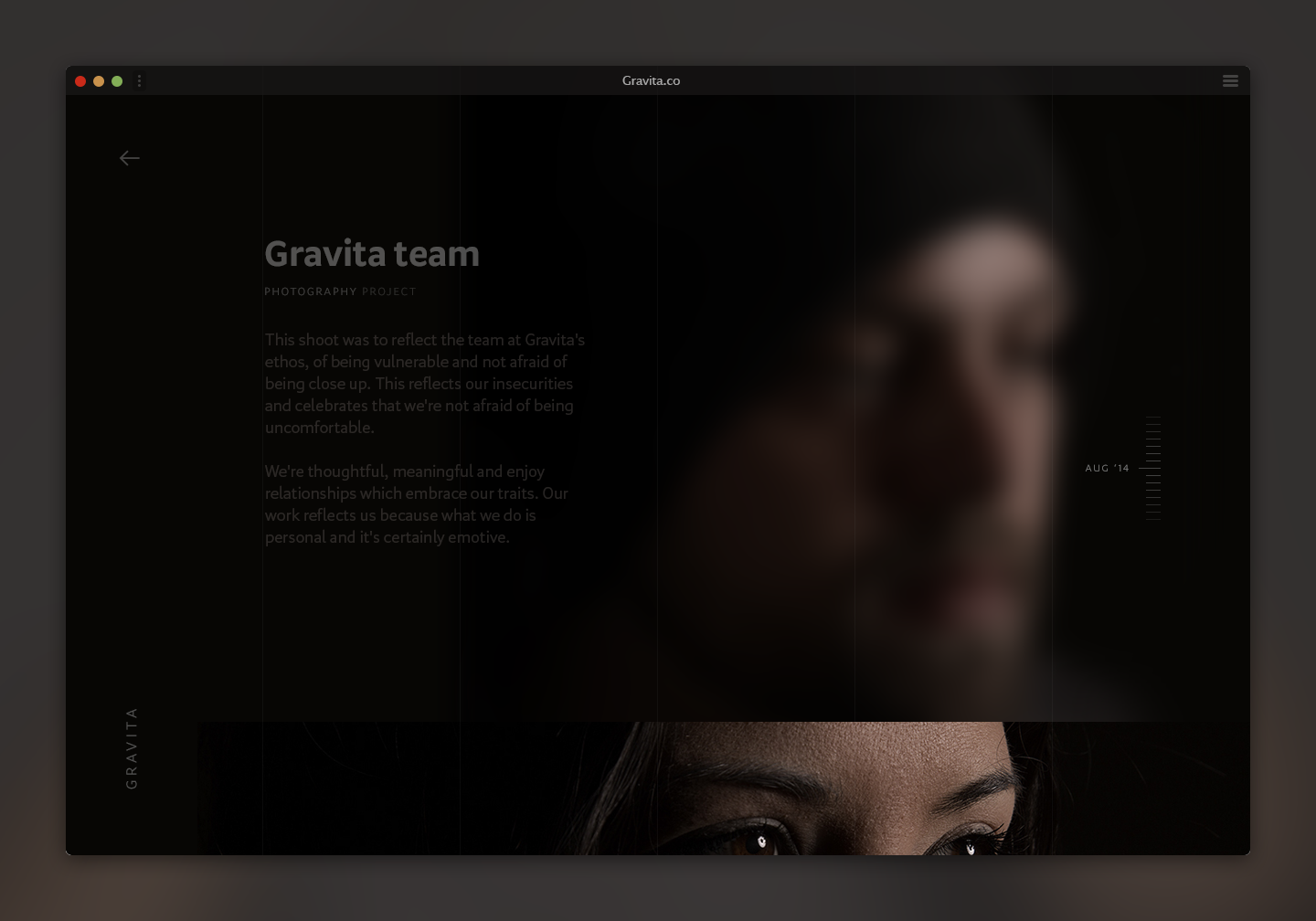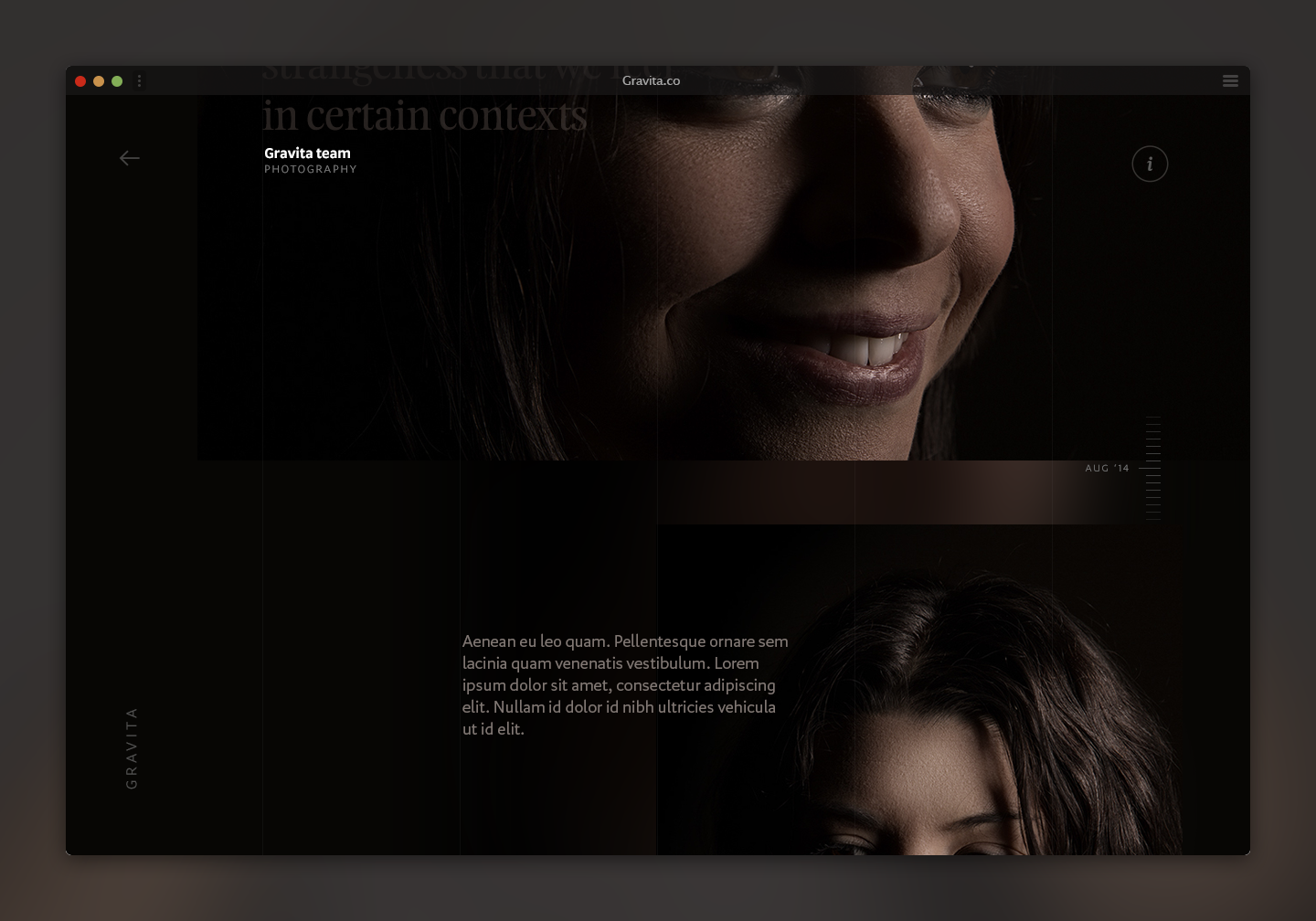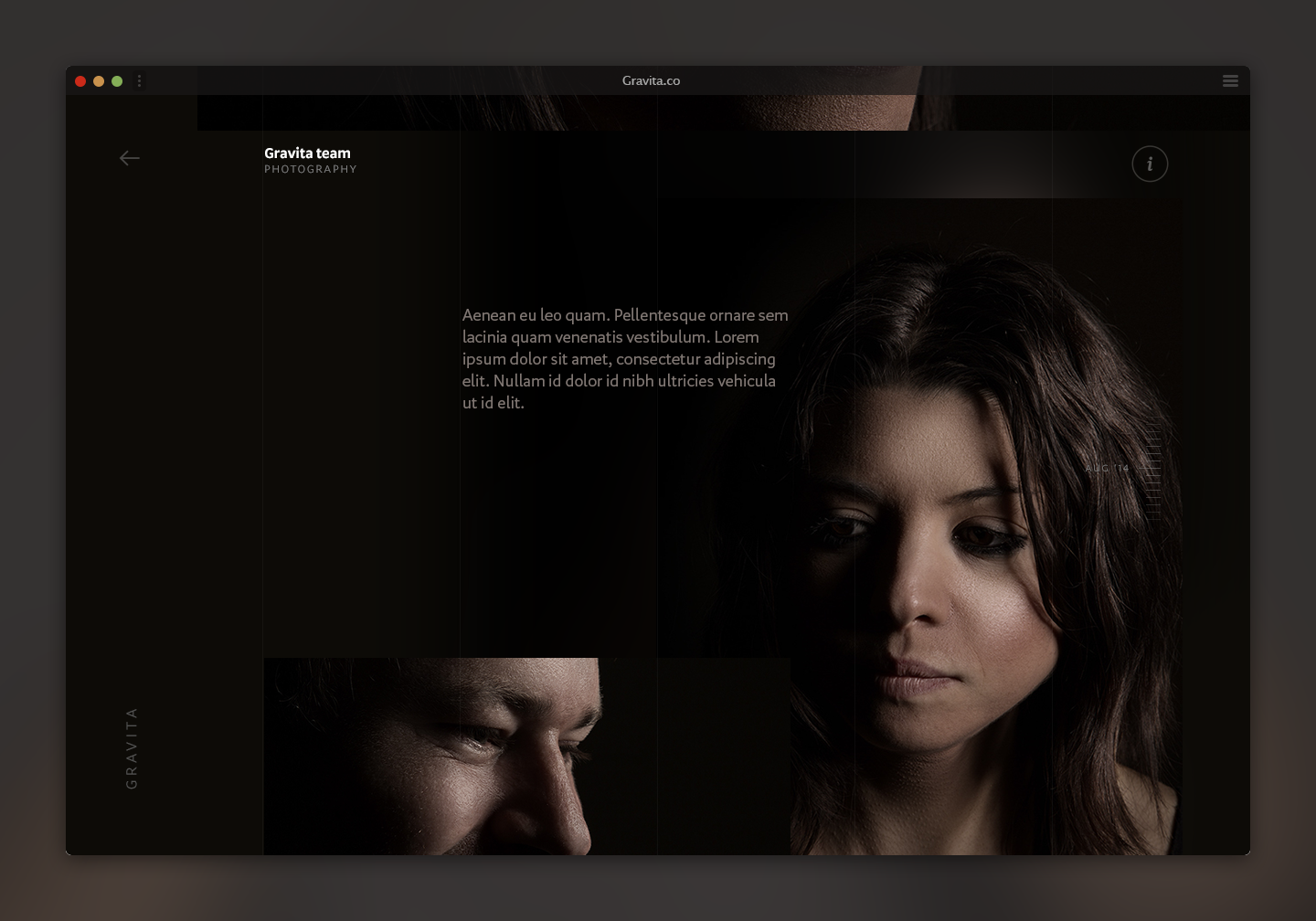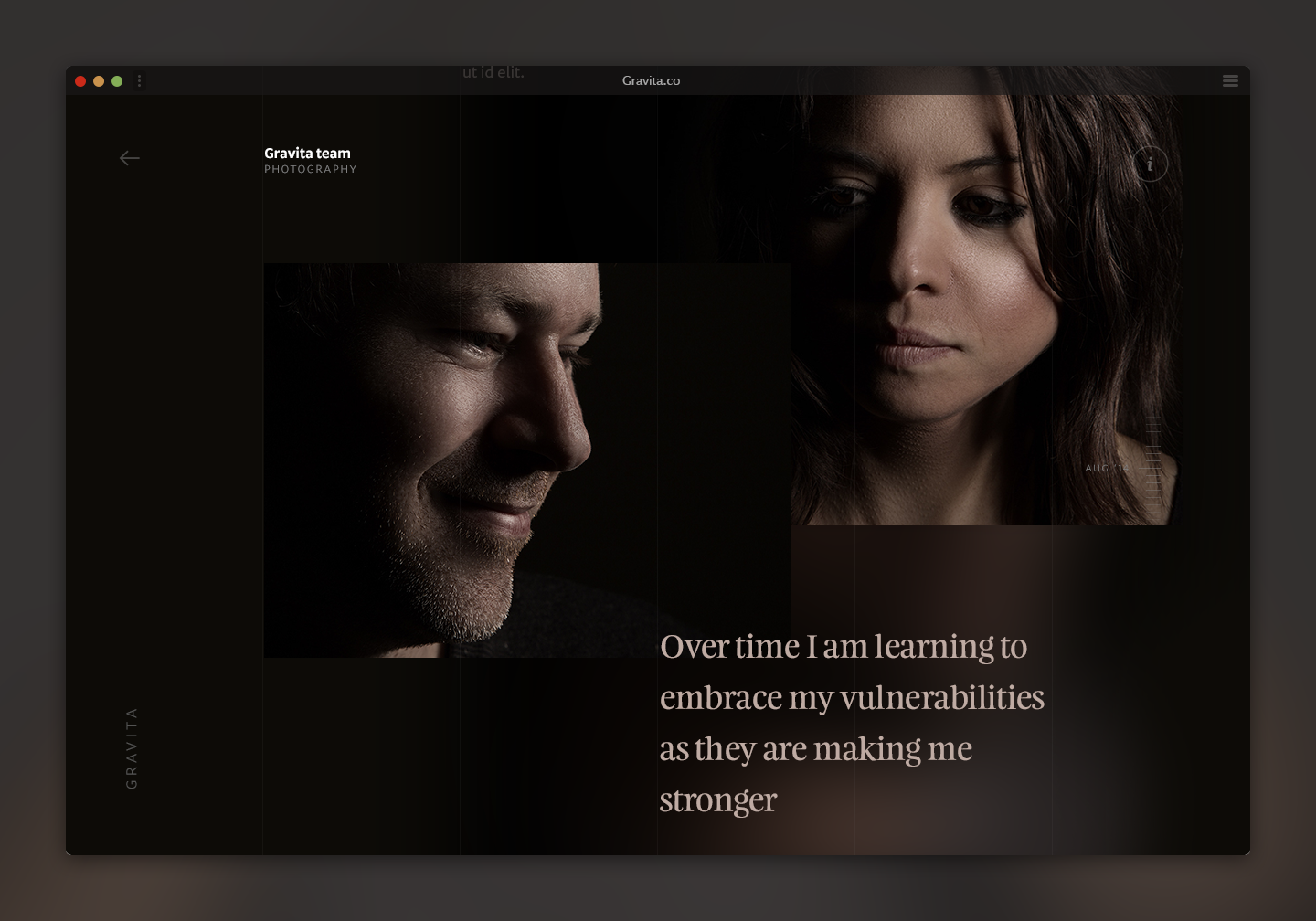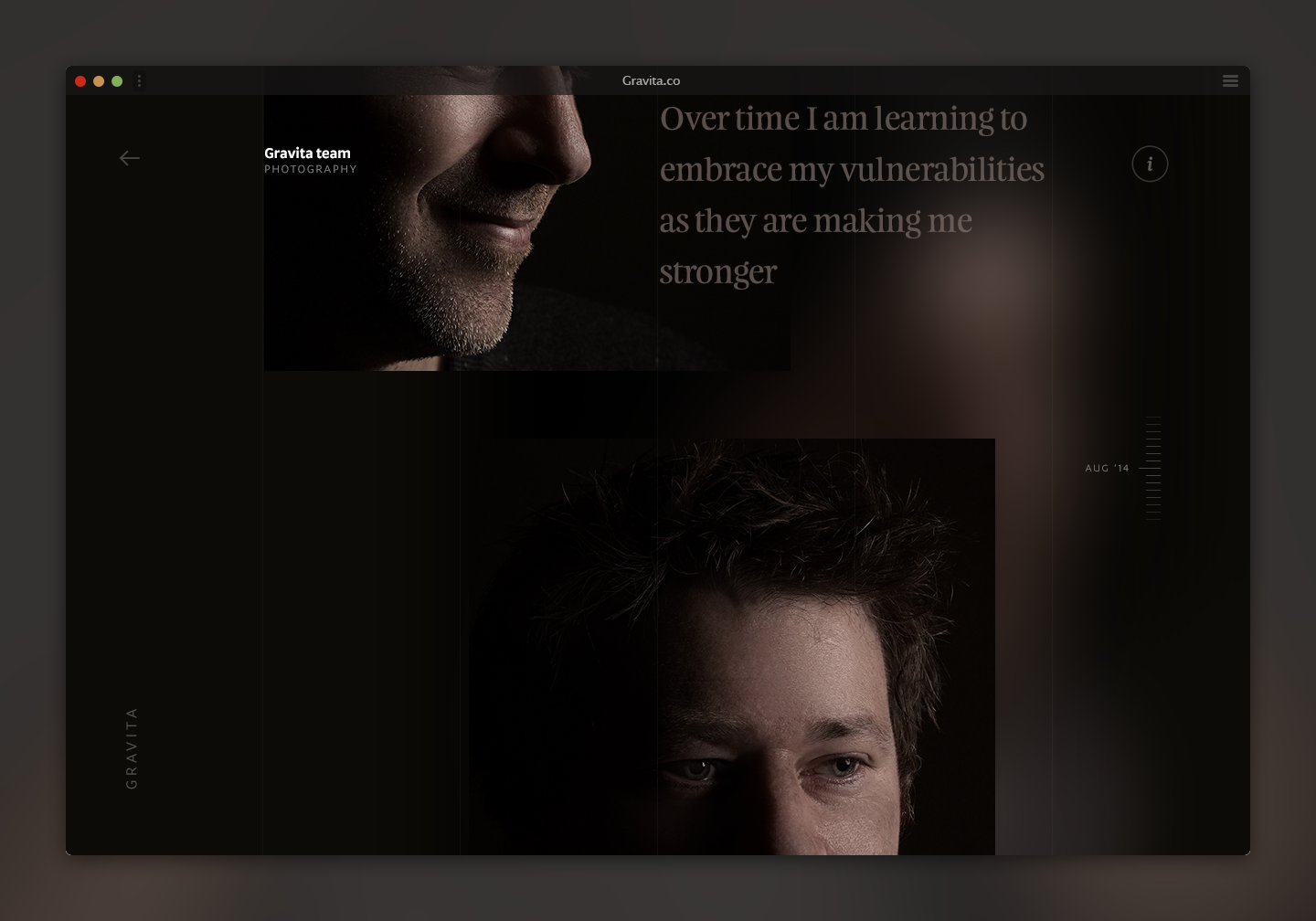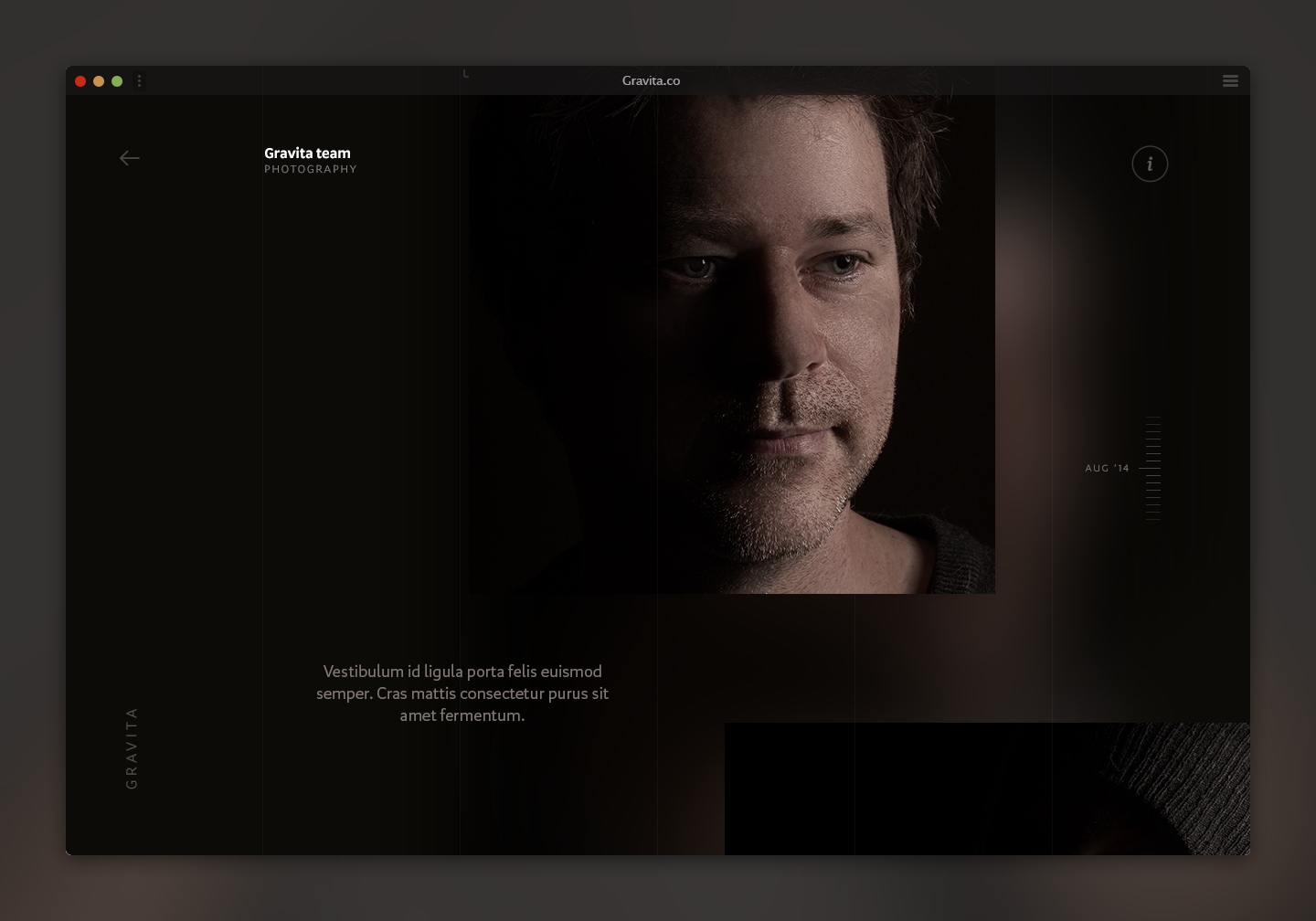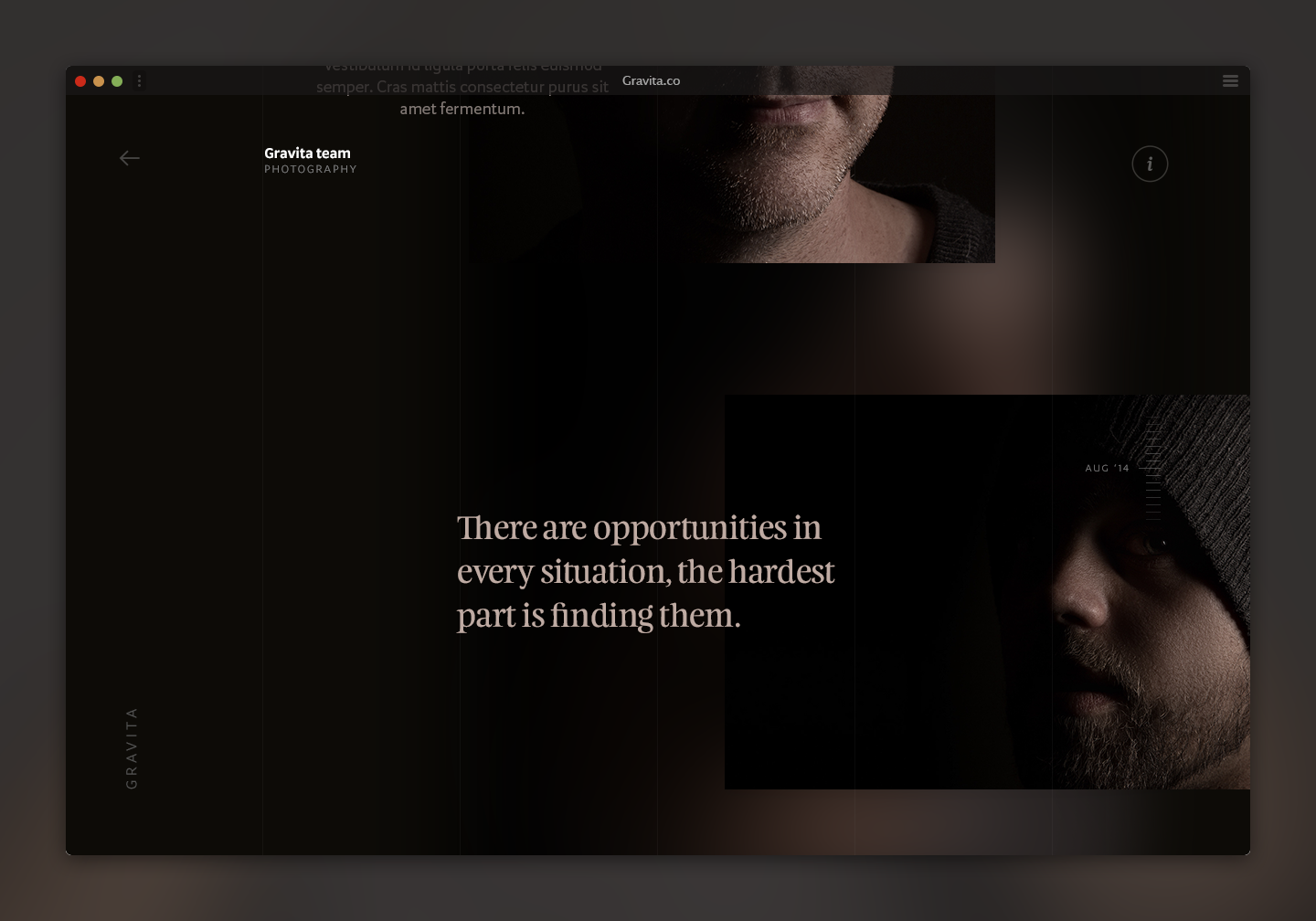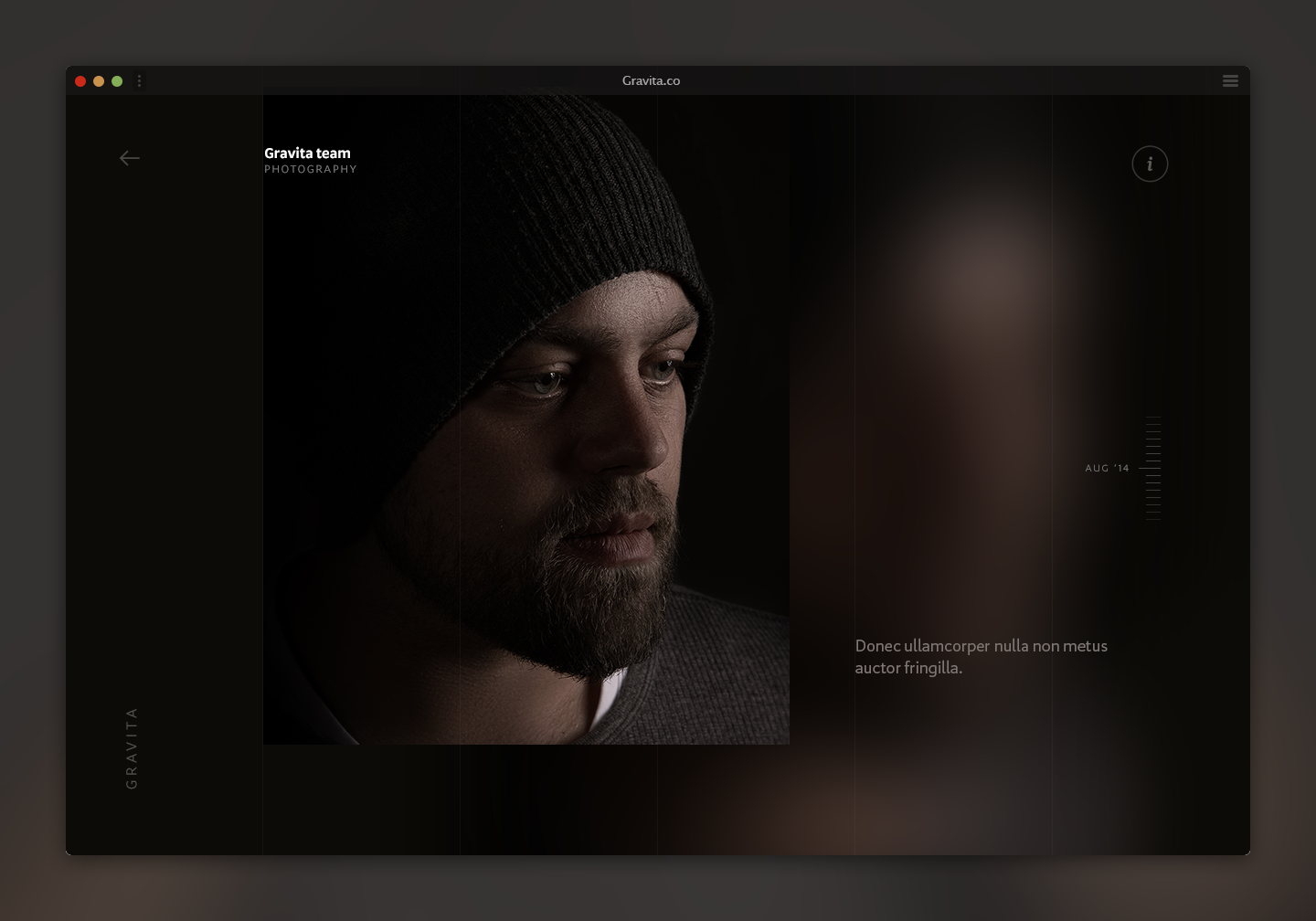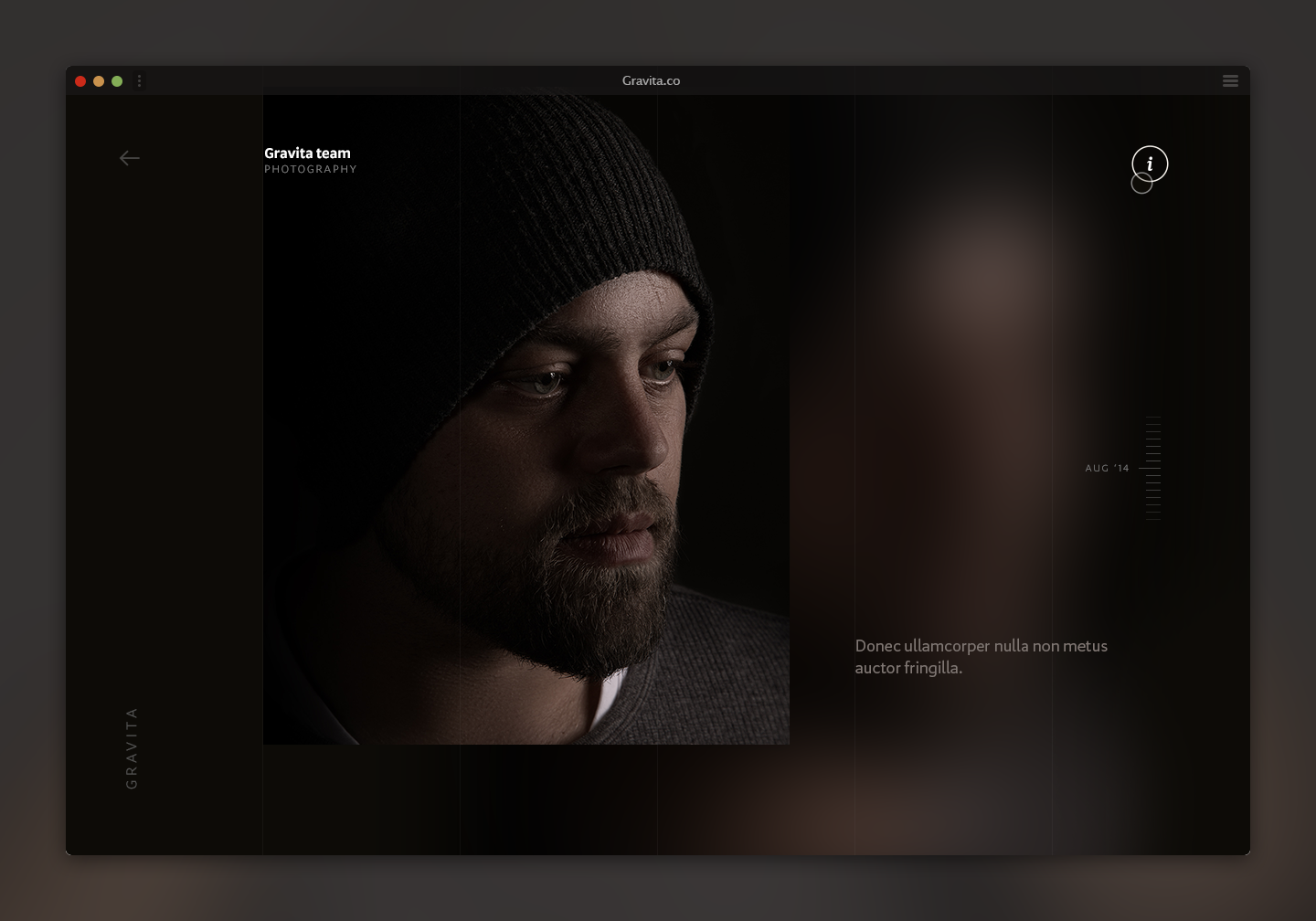 Brightwire case study of our partnership in brand, marketing and platform design.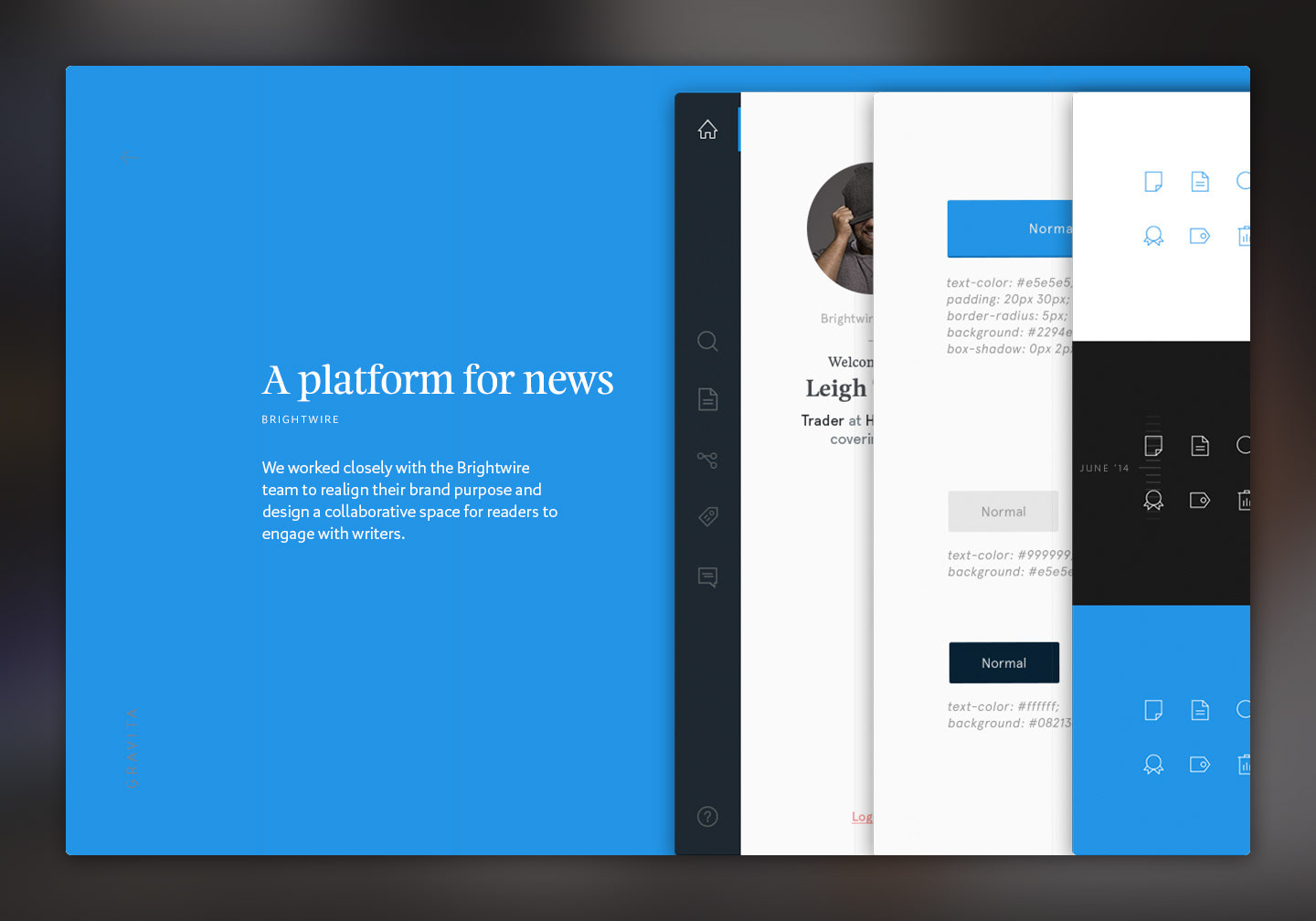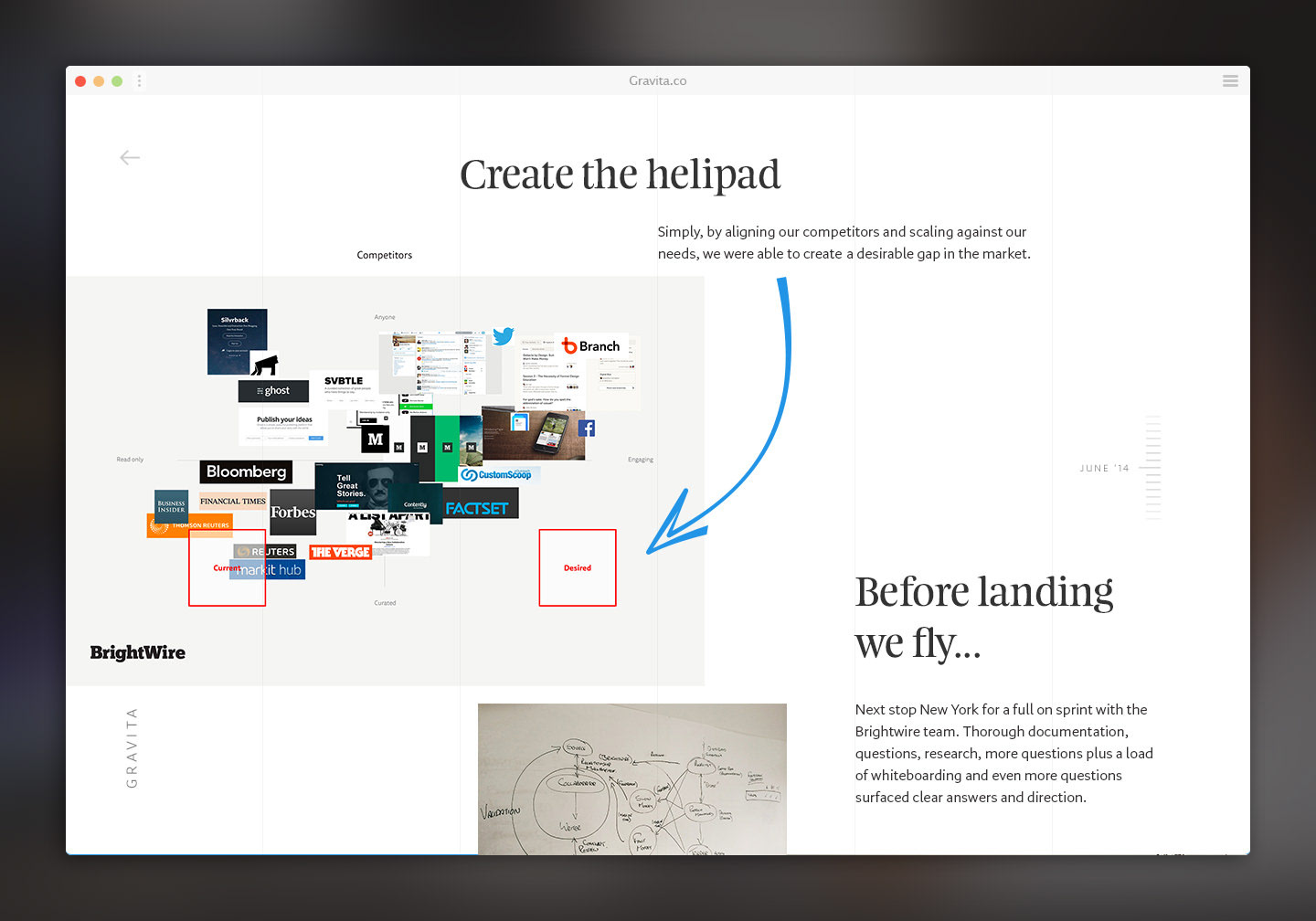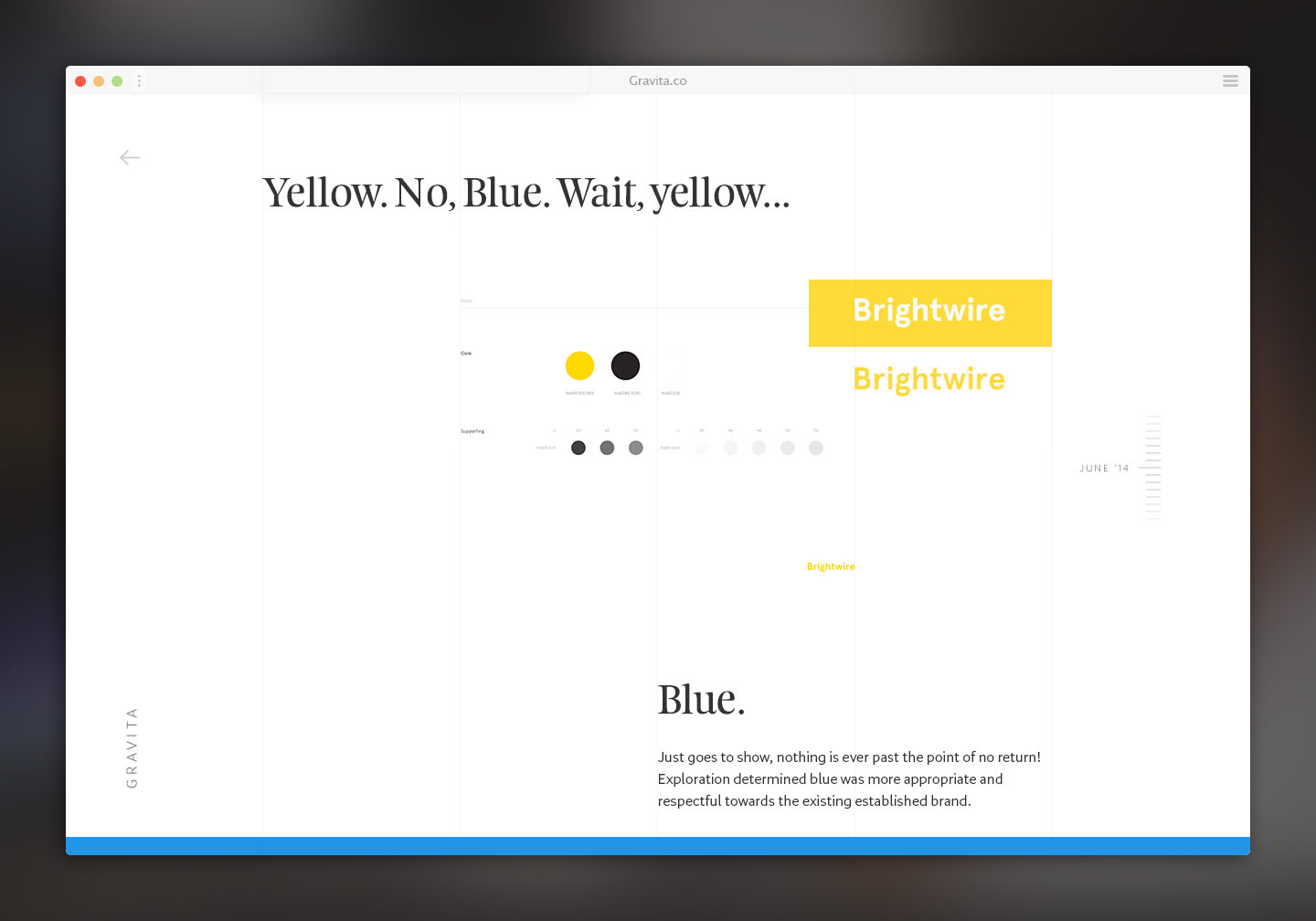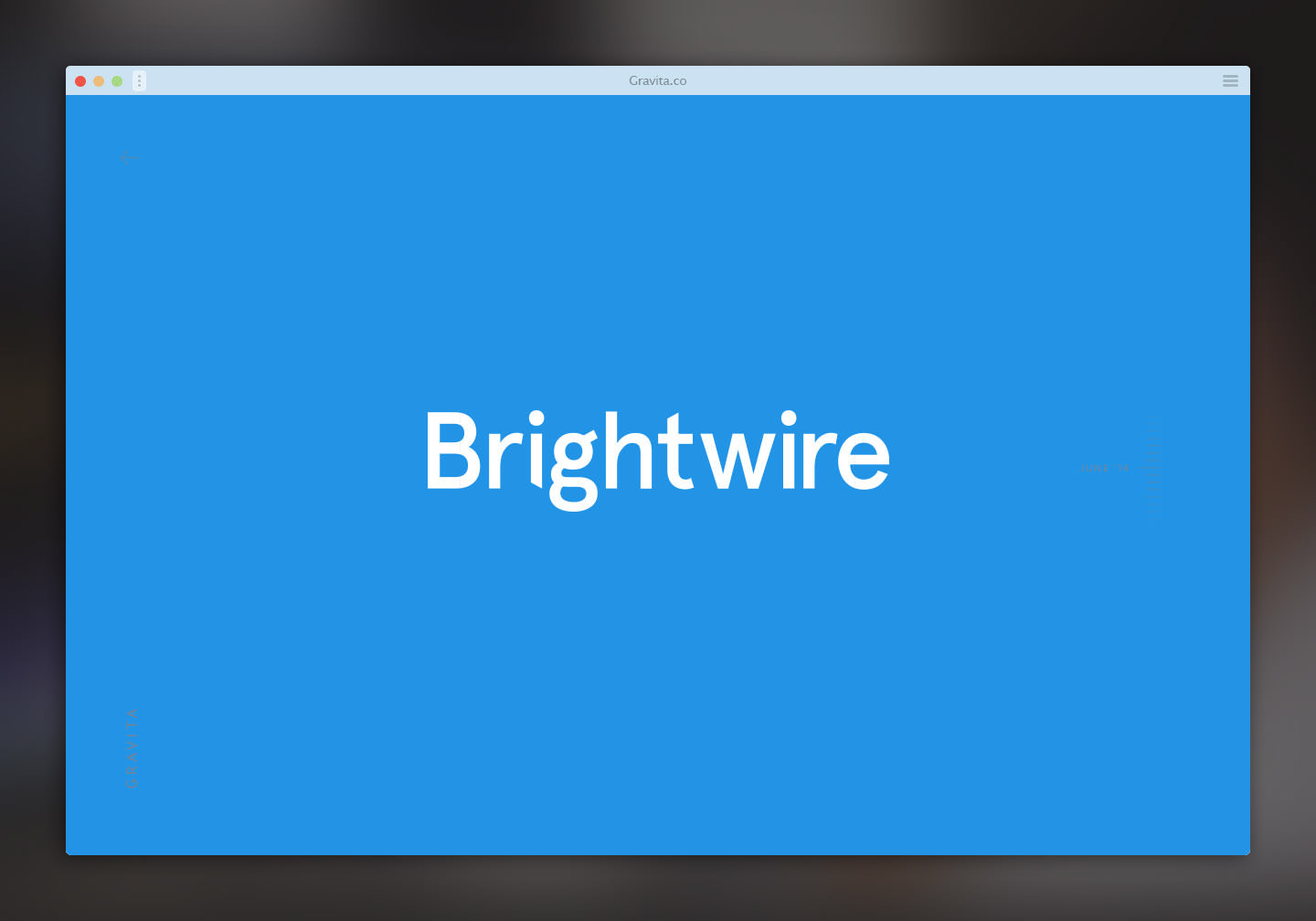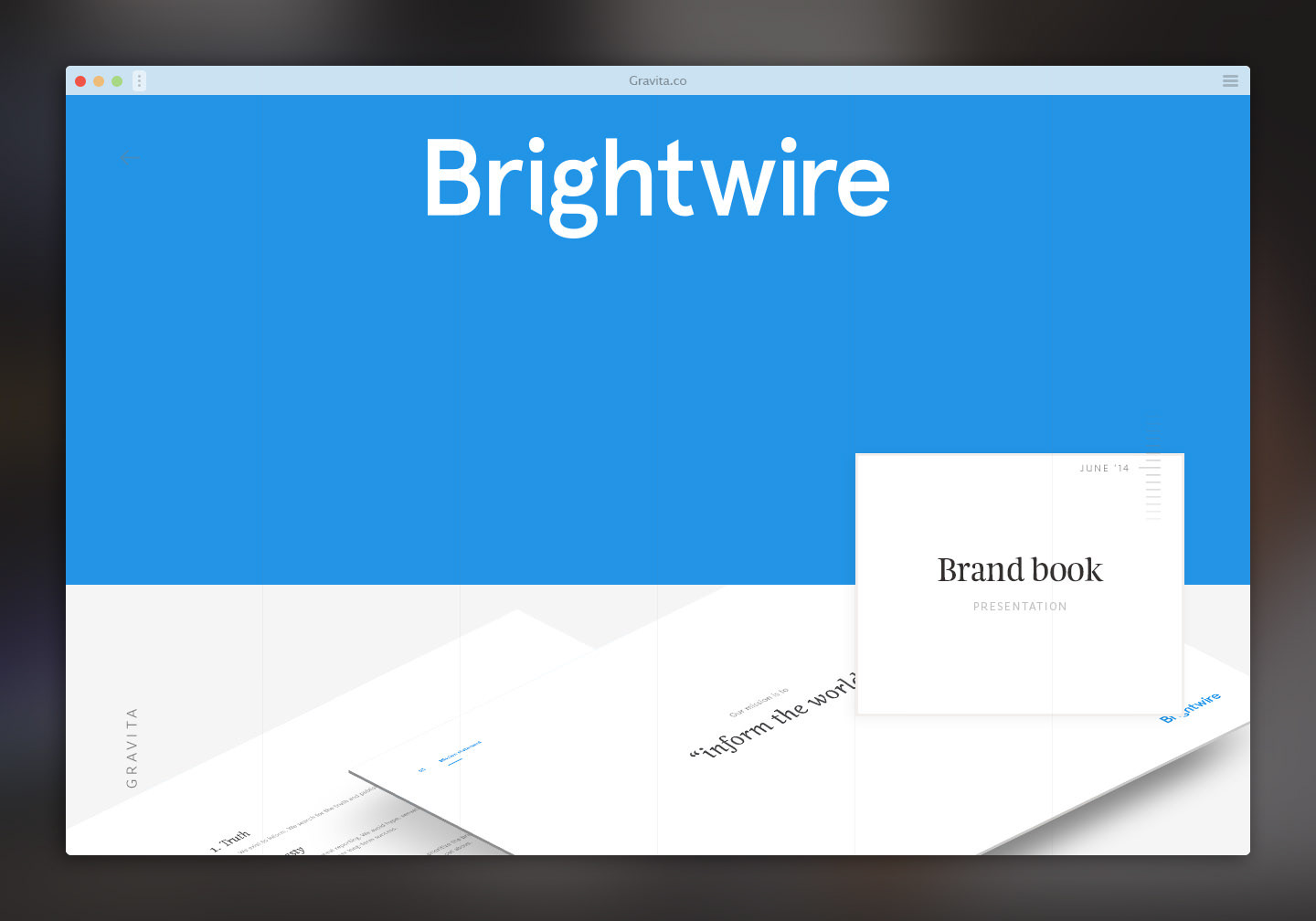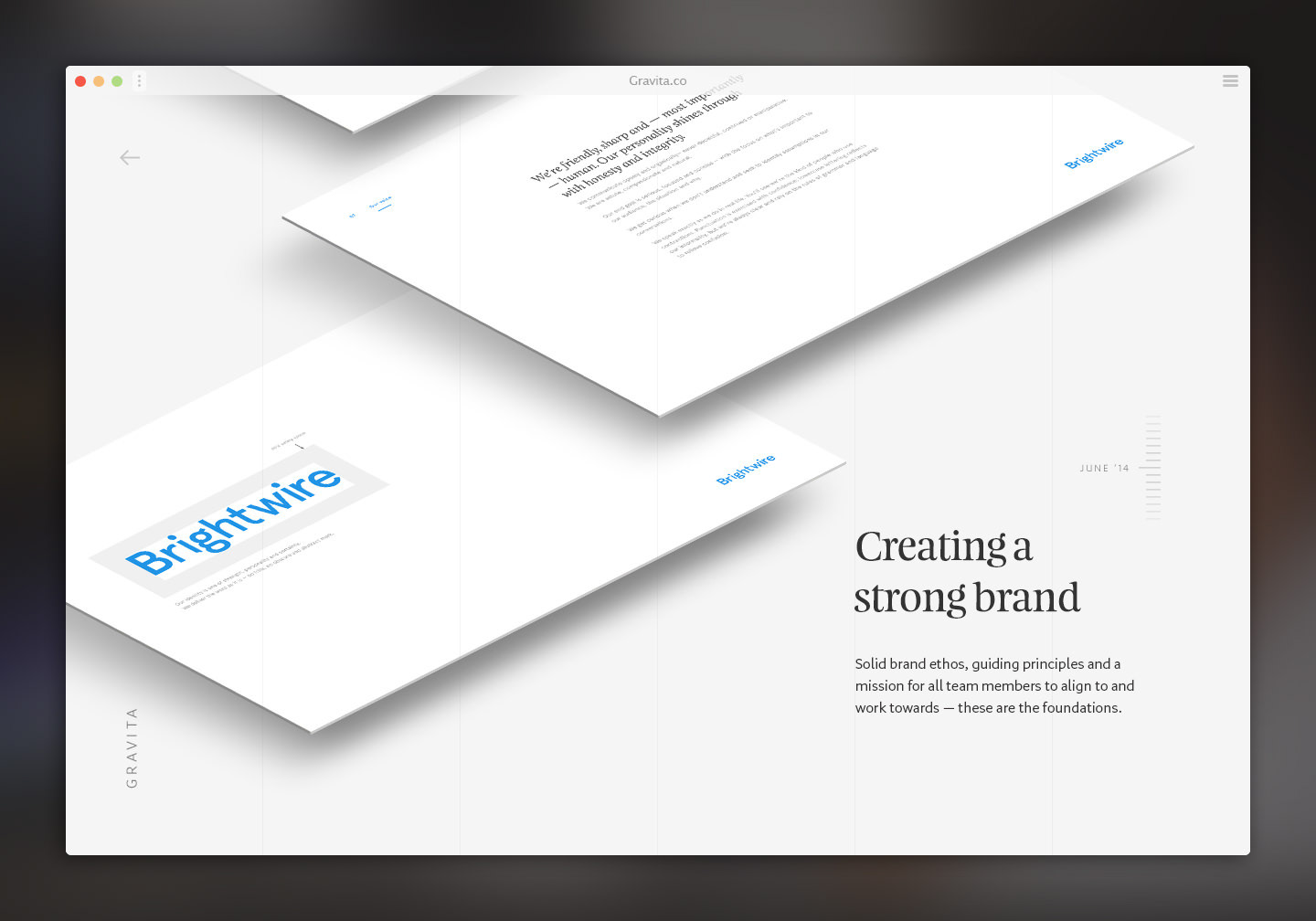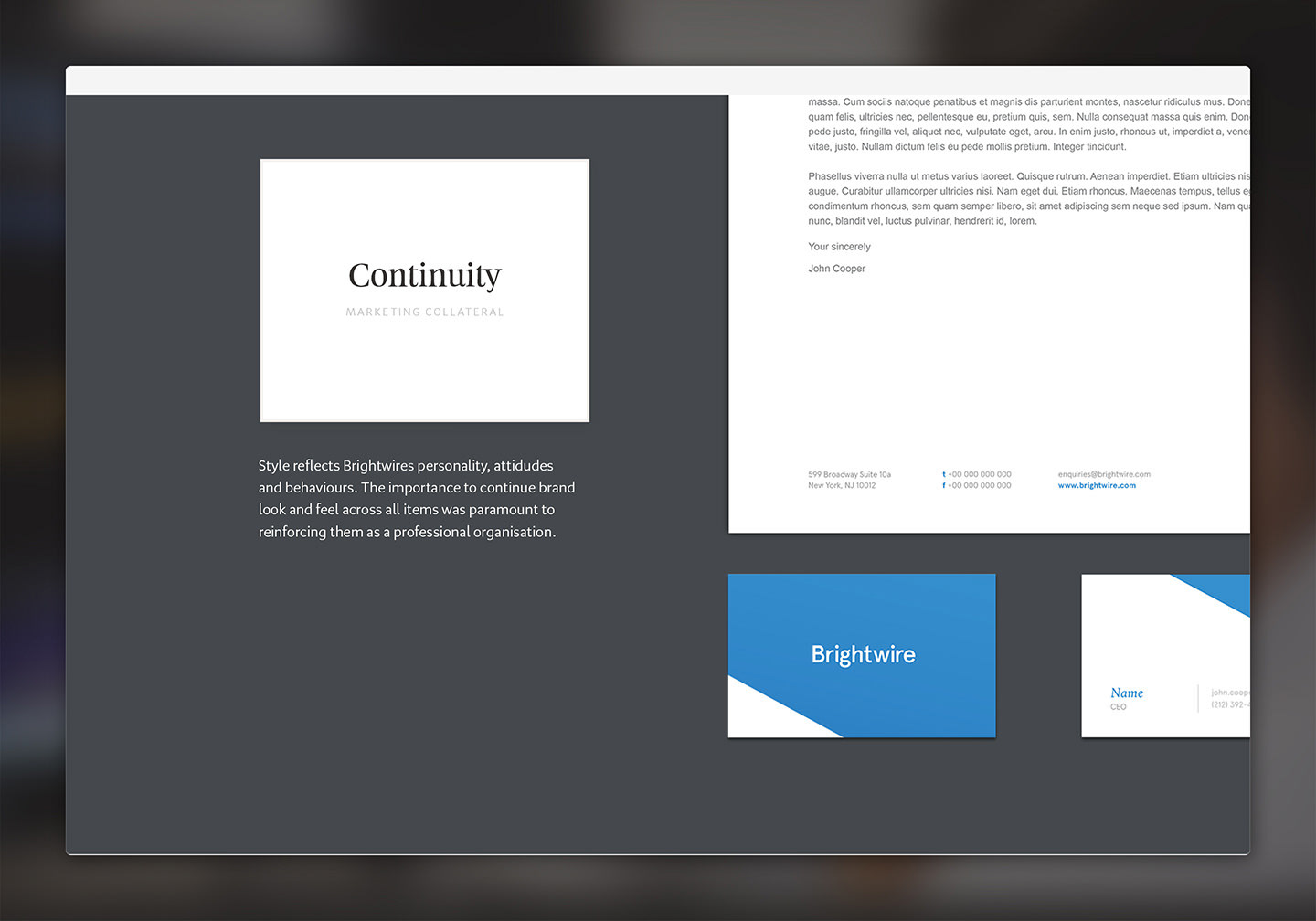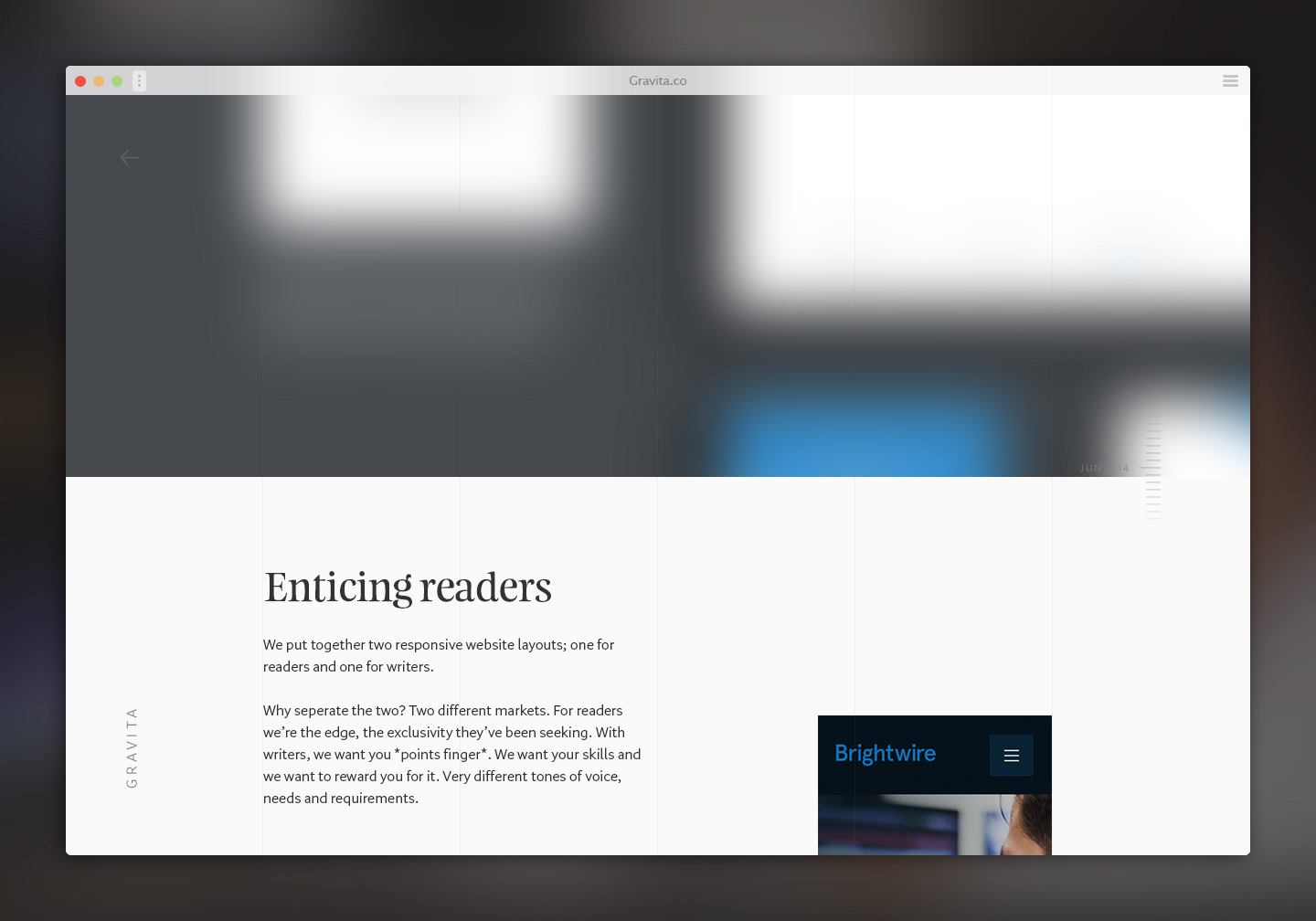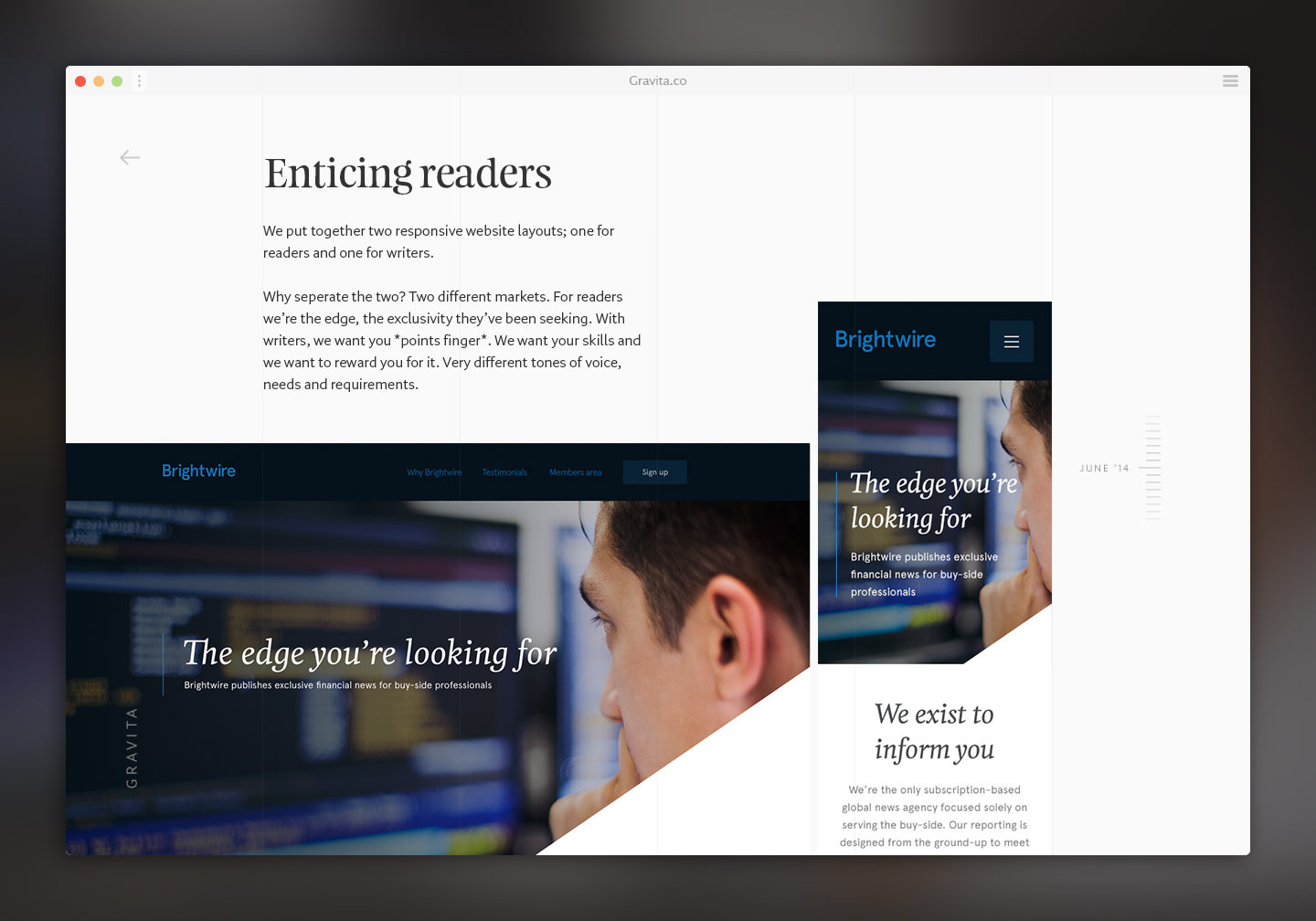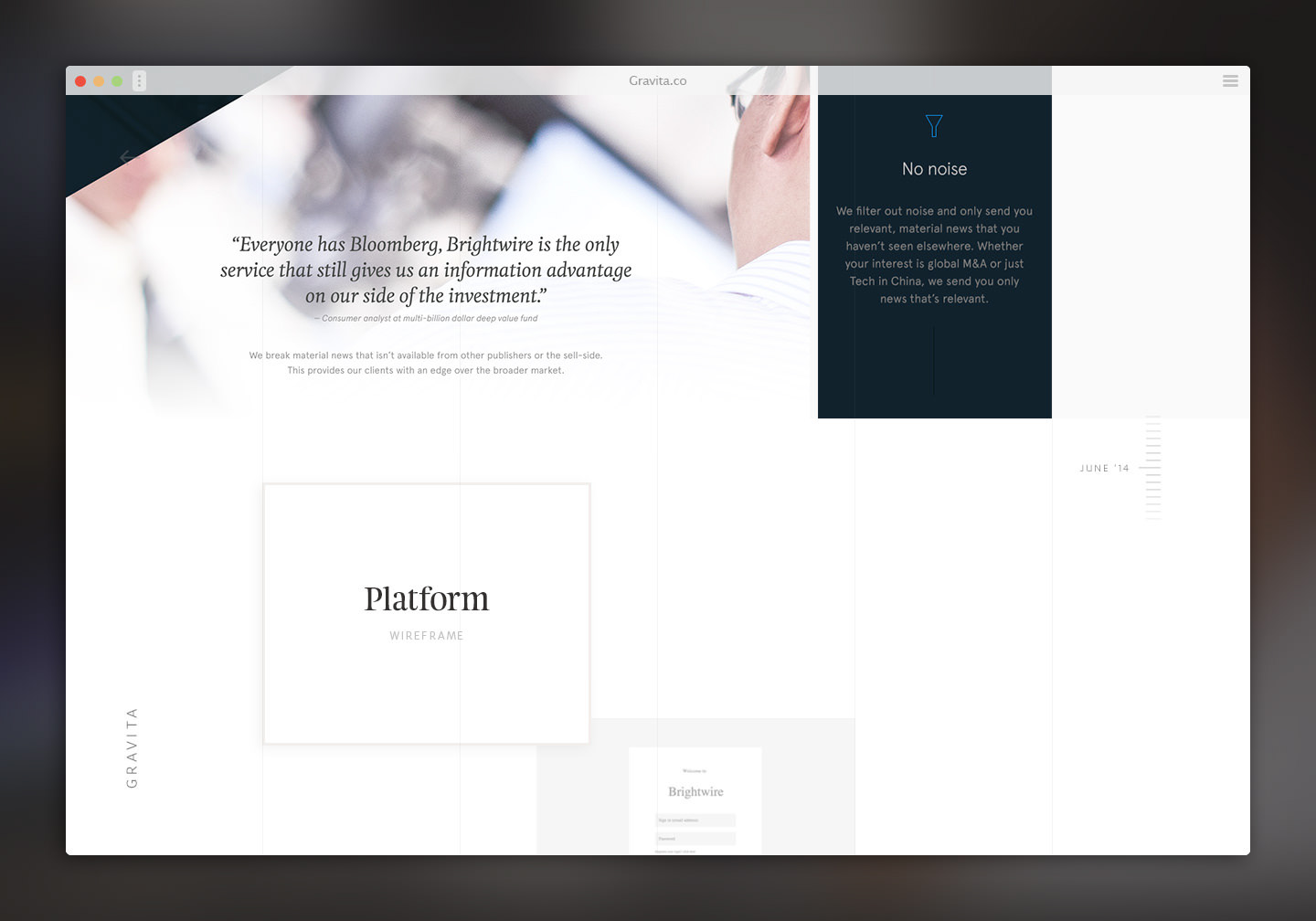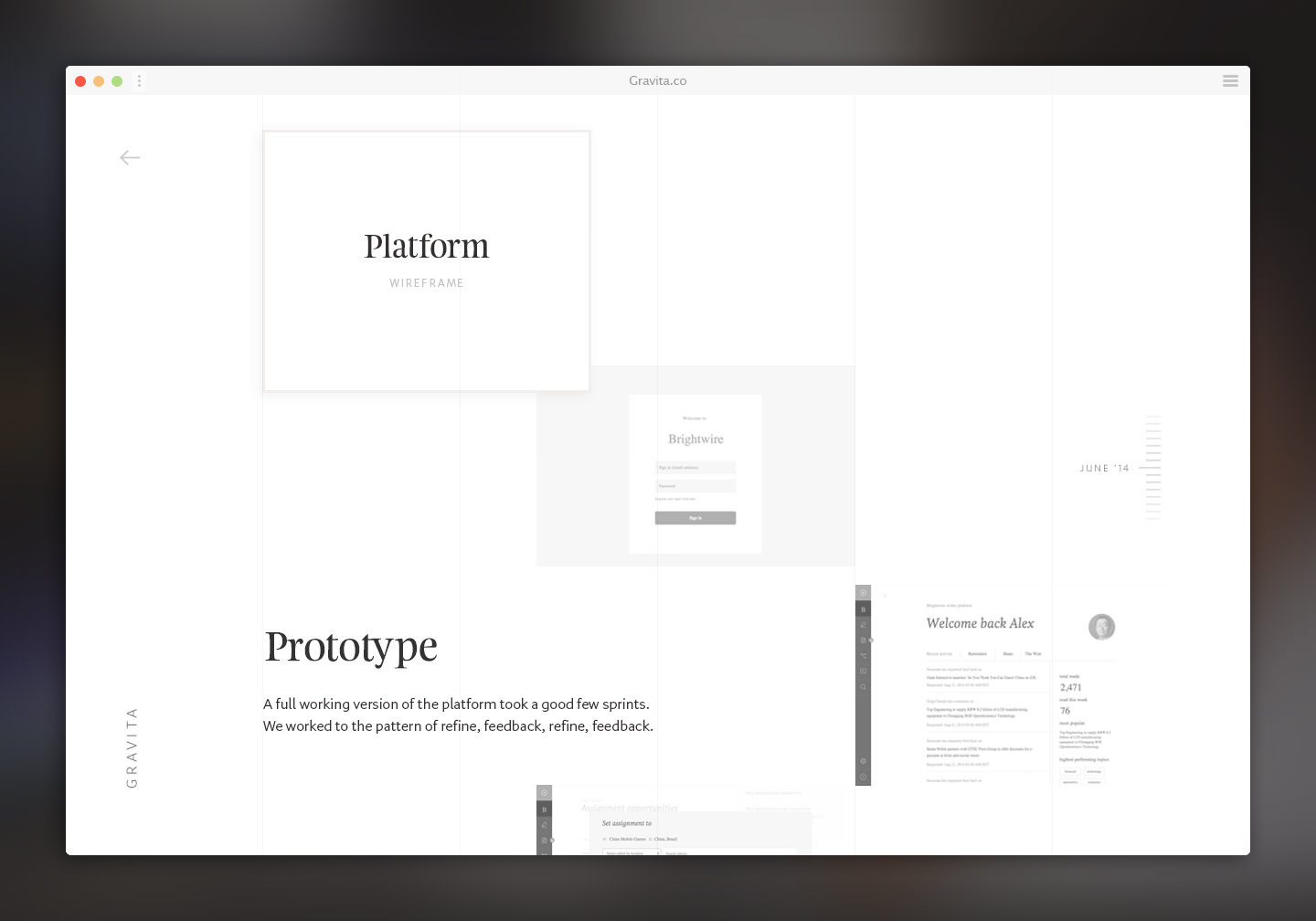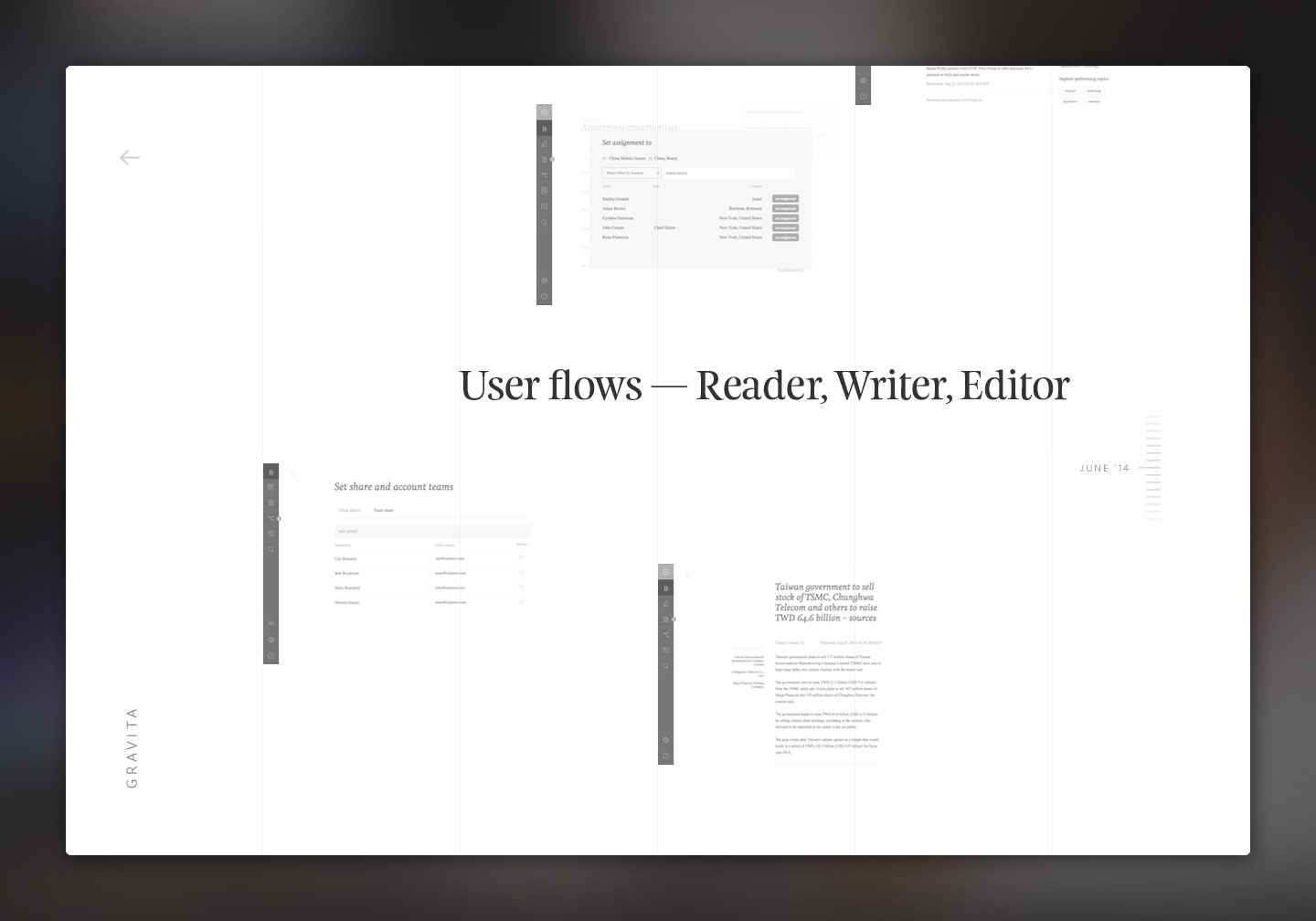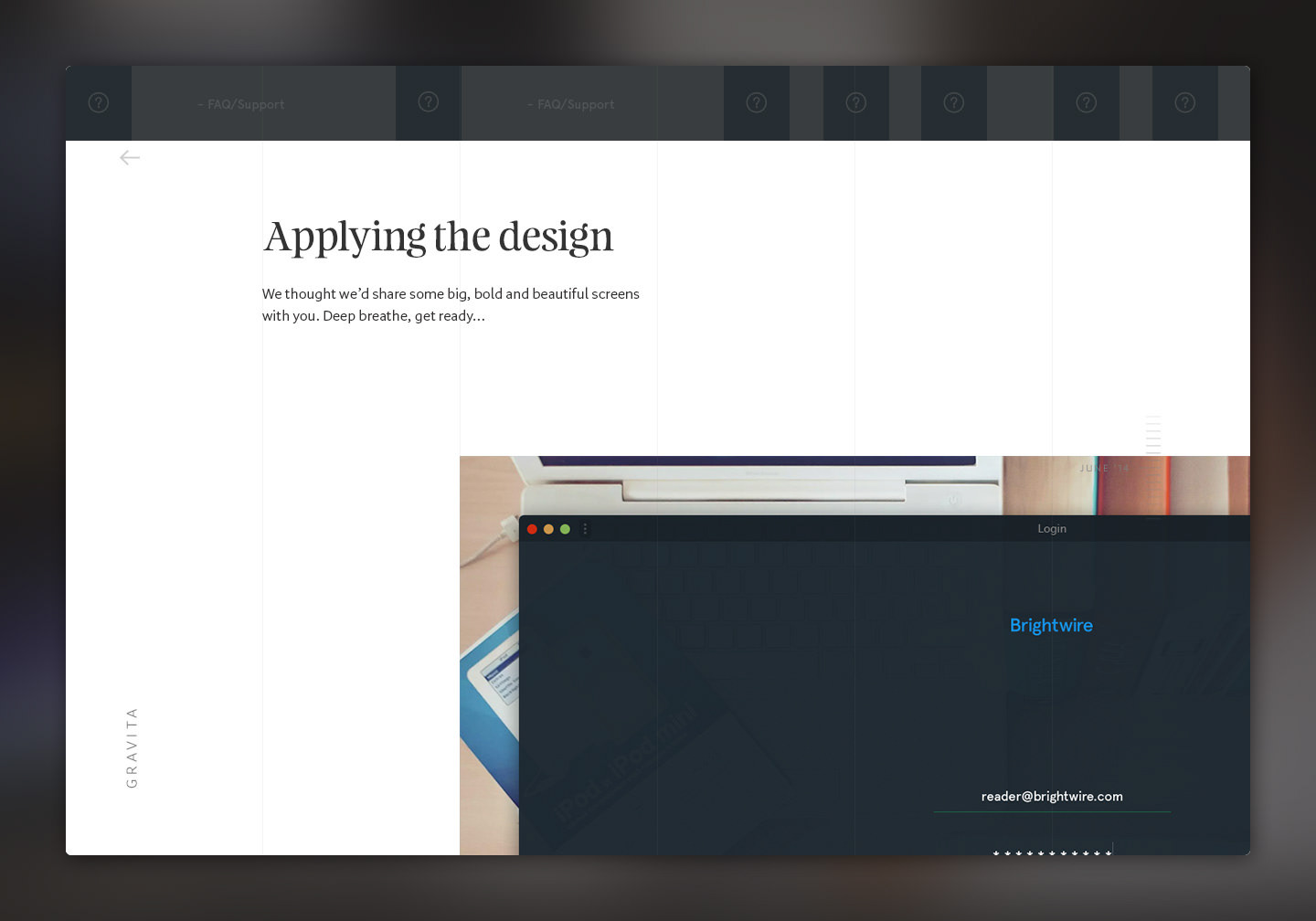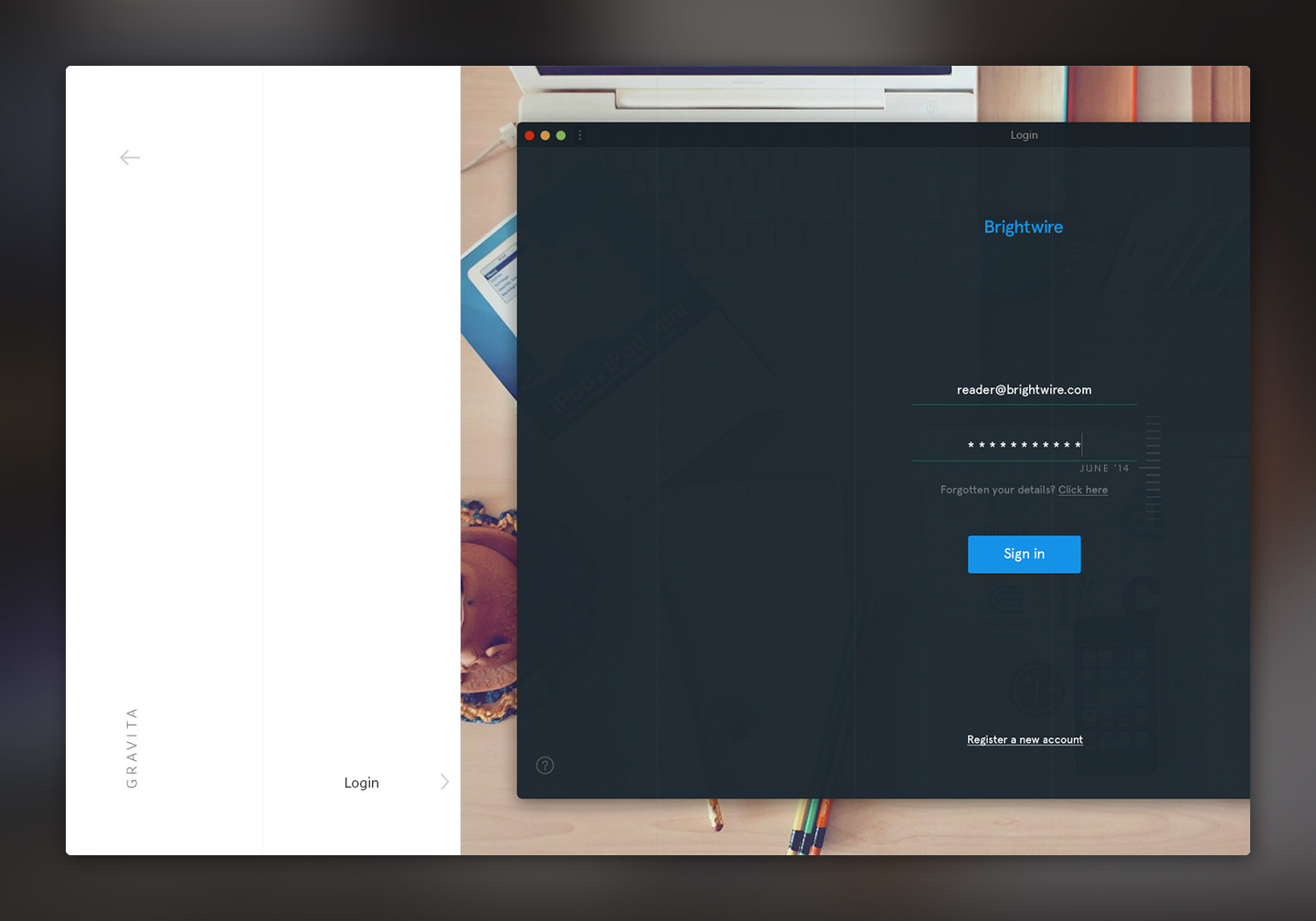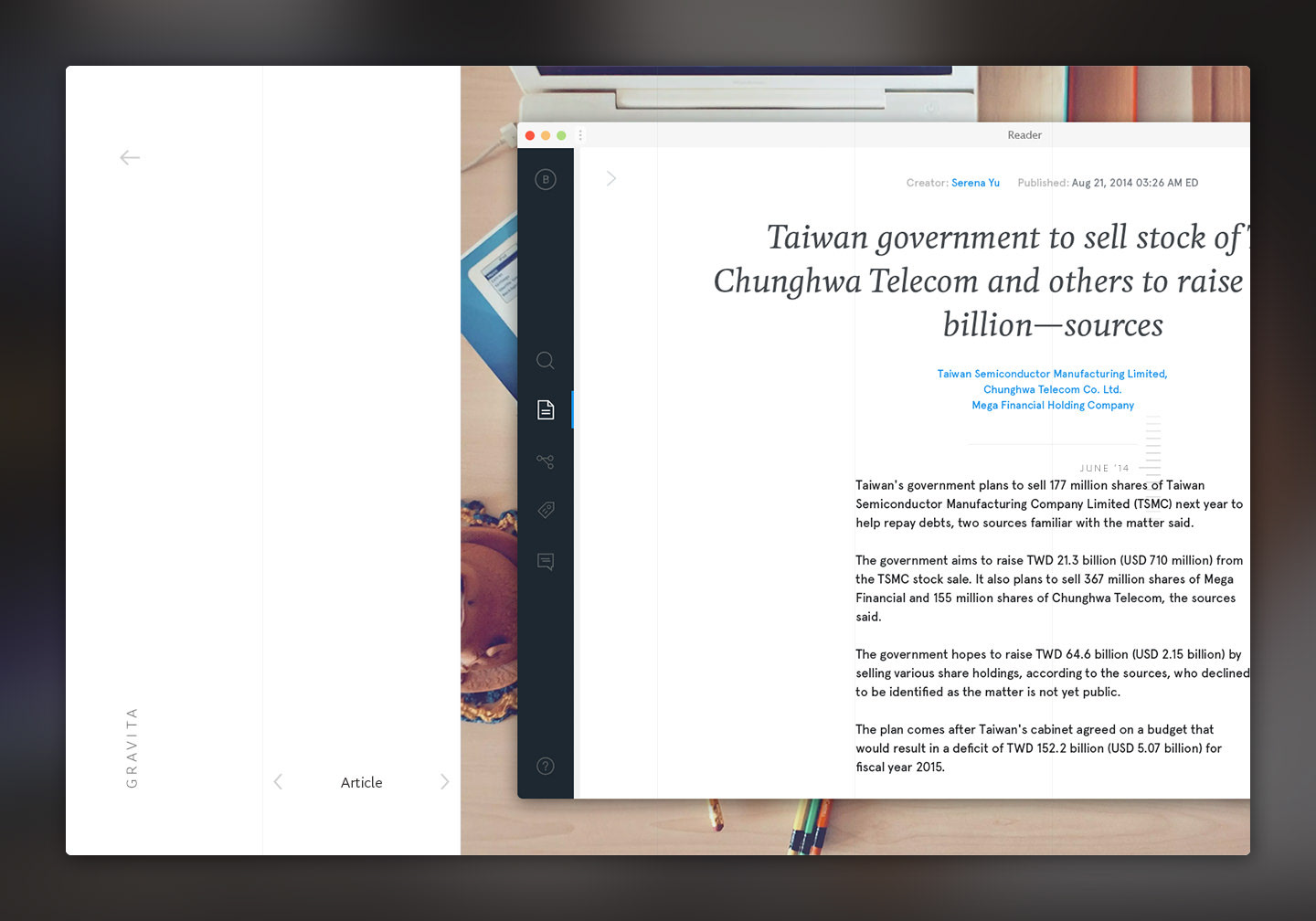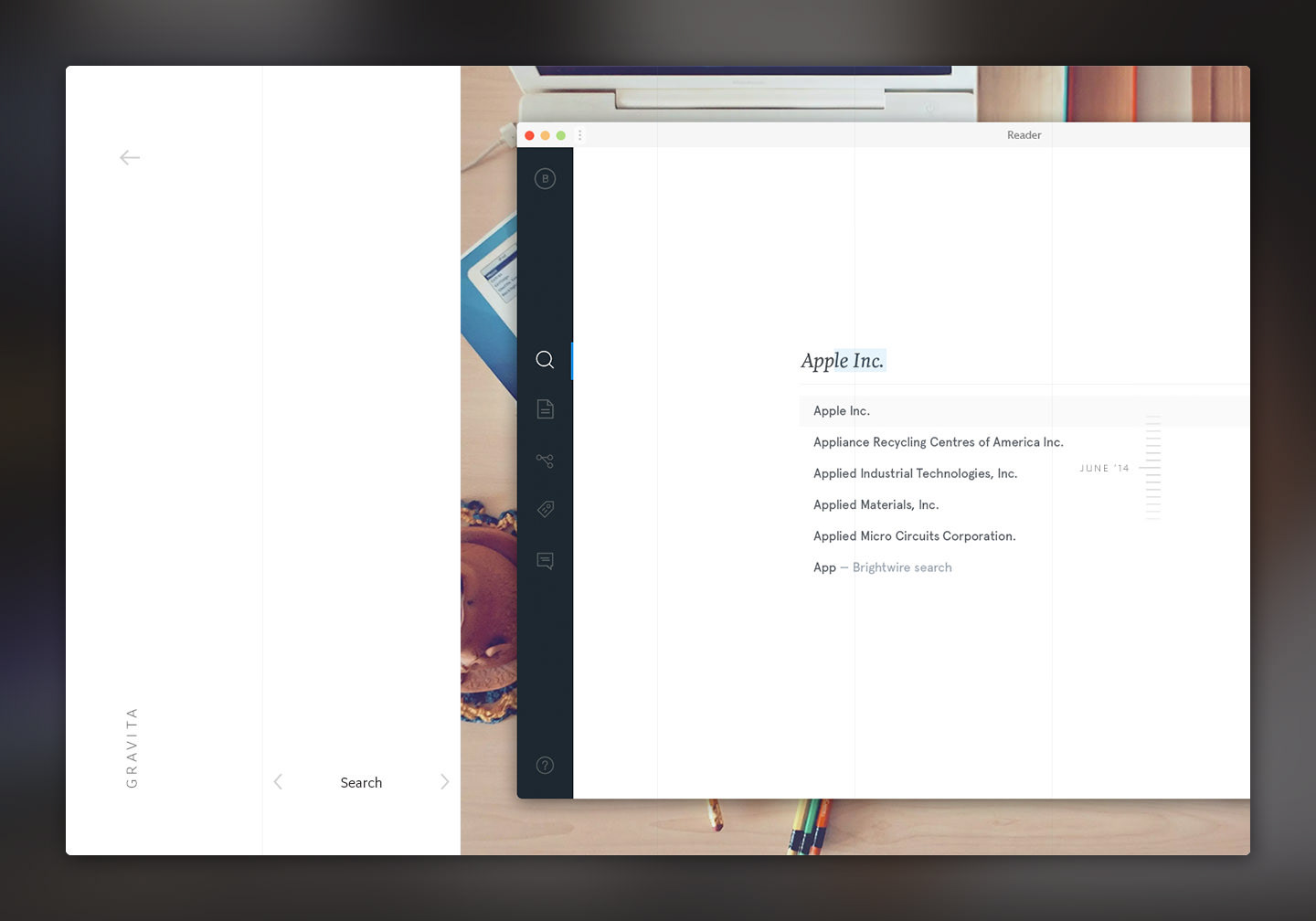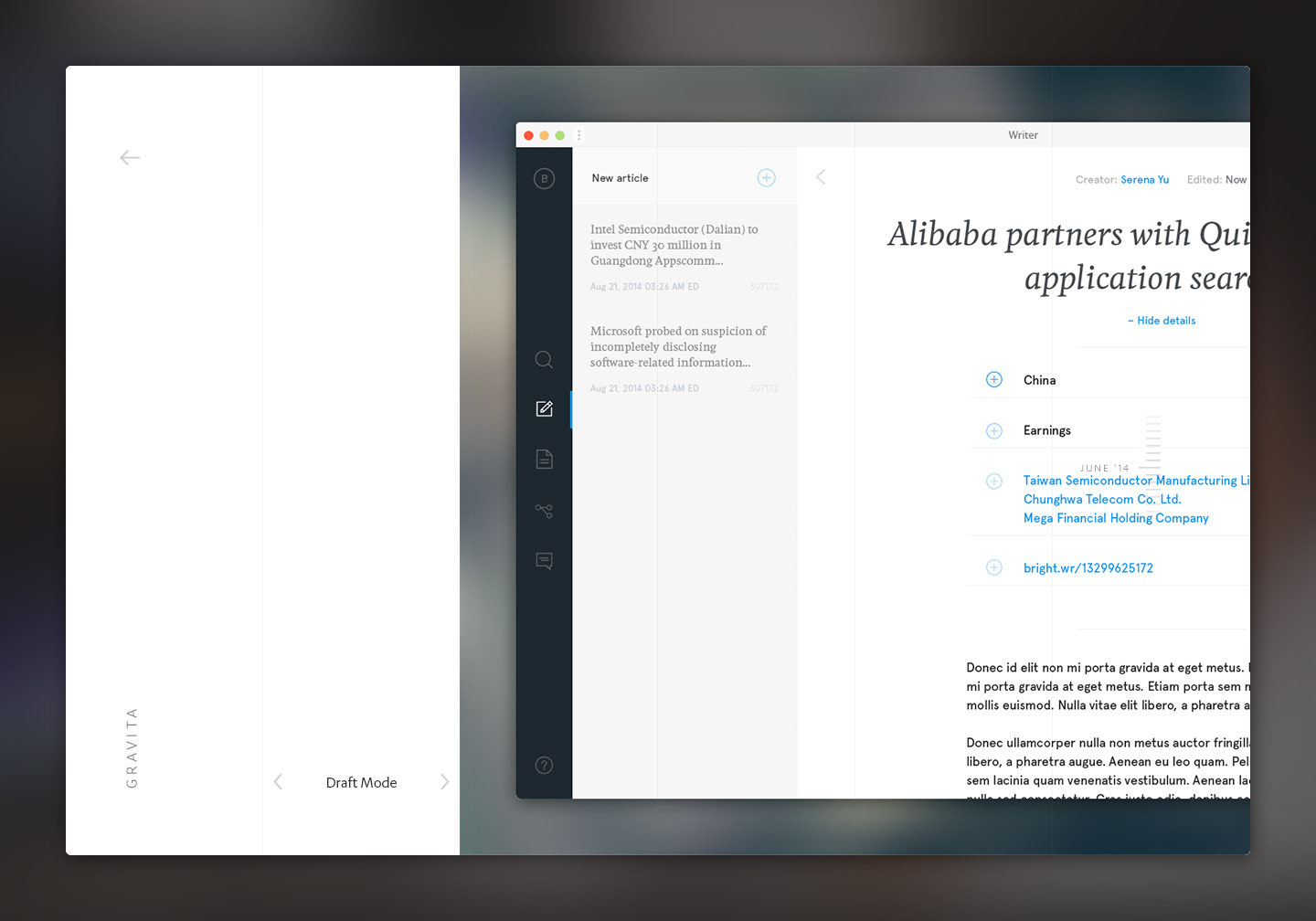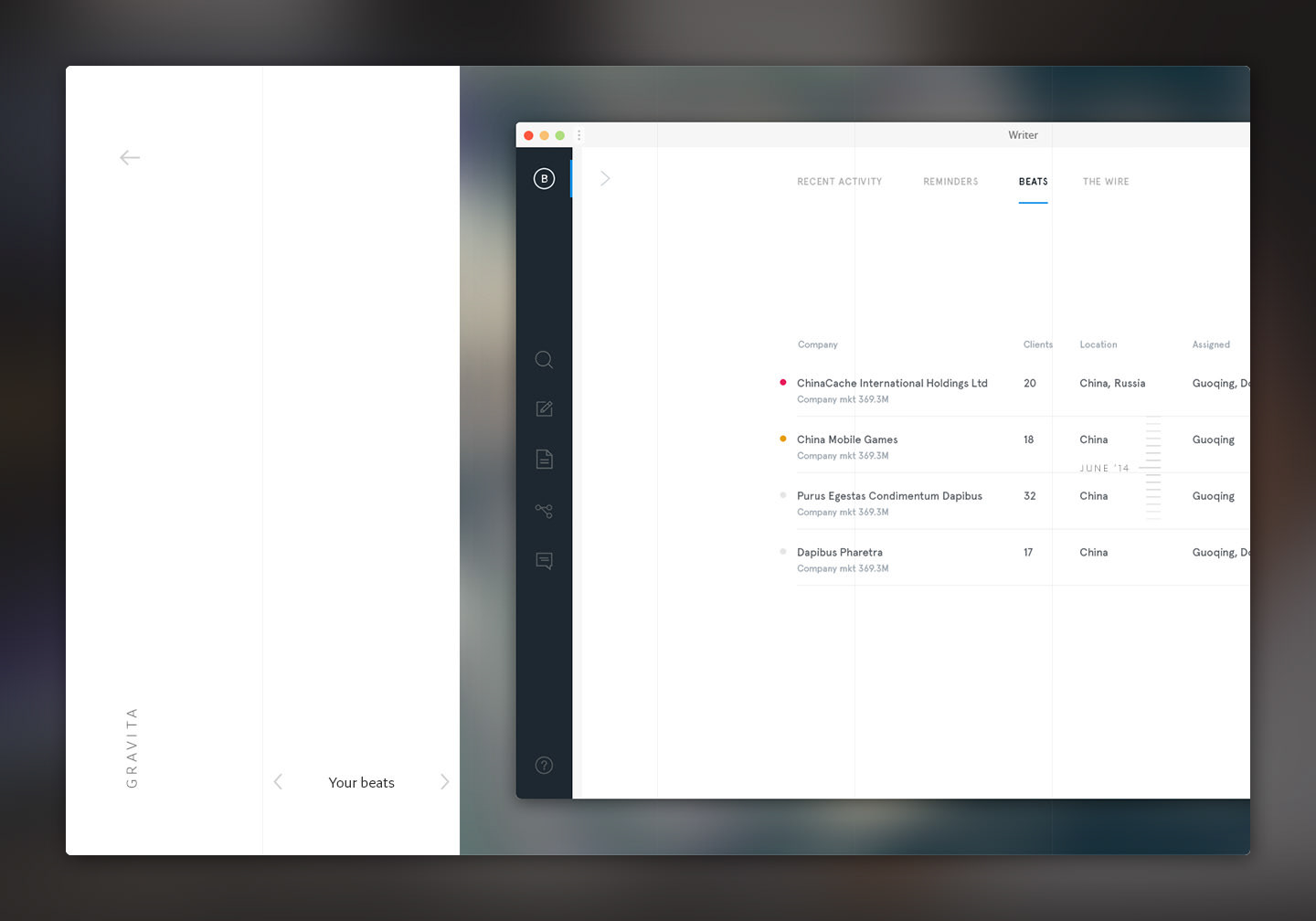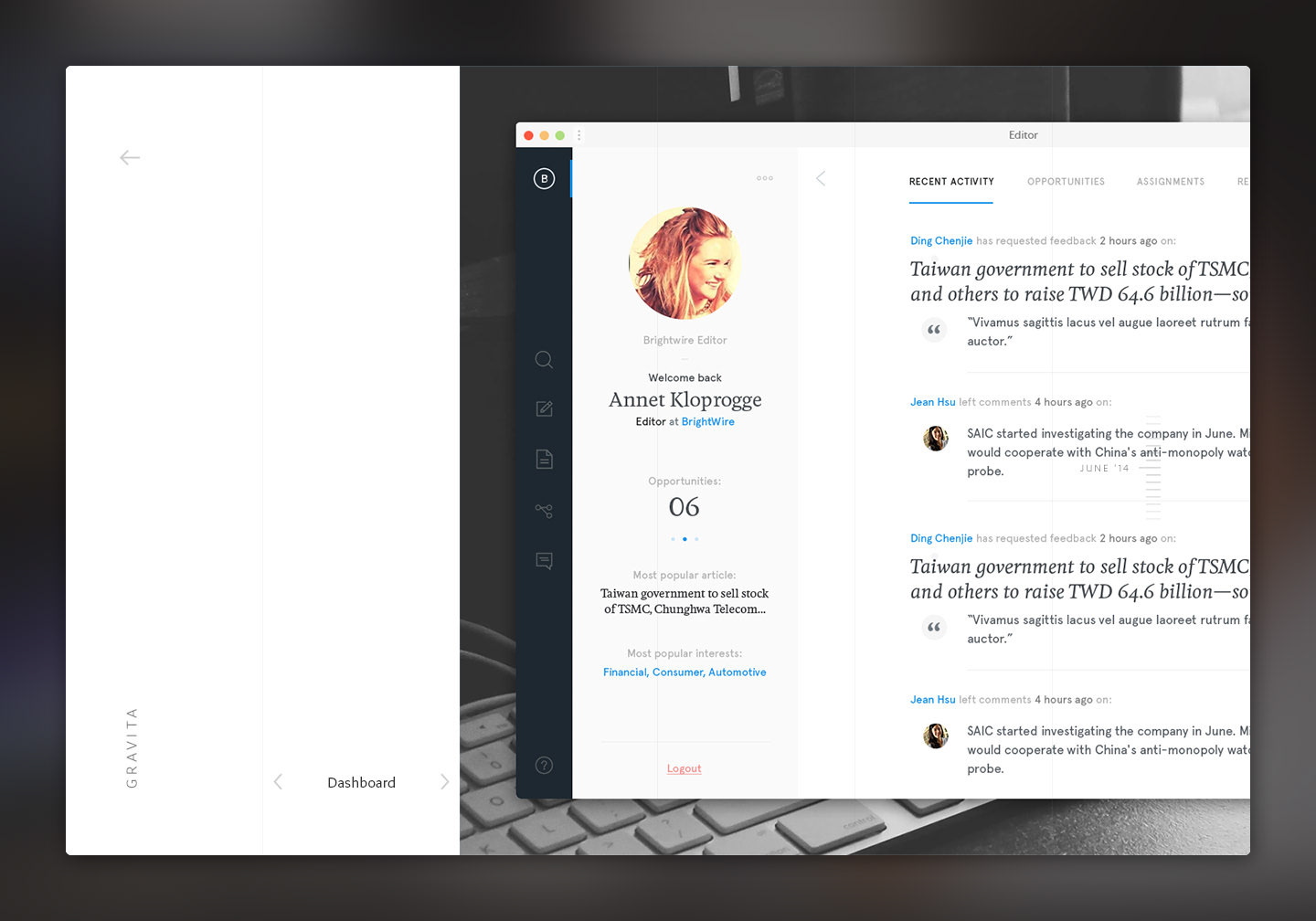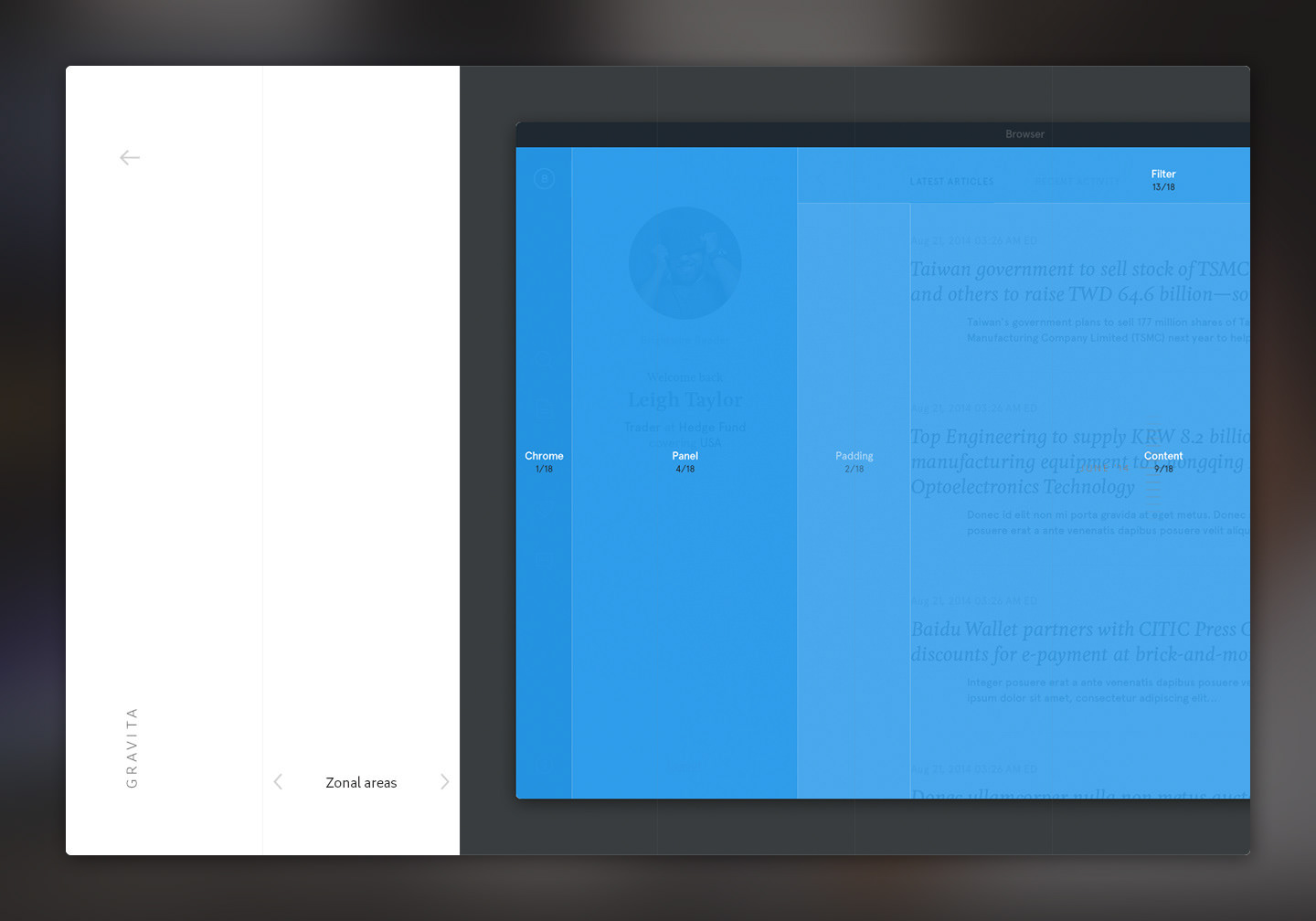 A startup design collaboration to record career defining moments. Led by Rosie.